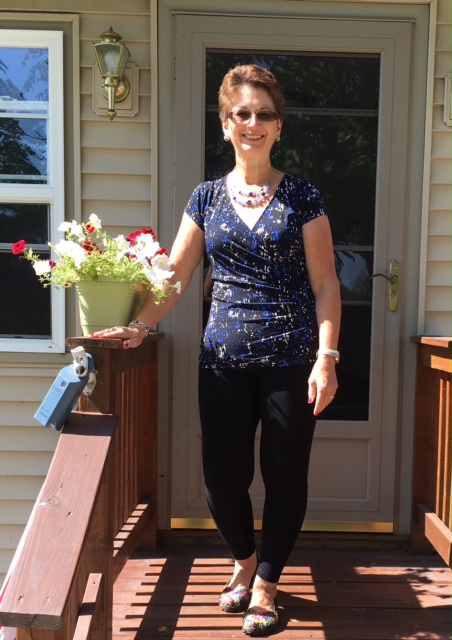 Dear SOS,
After 9 months of unending pain, I was finally diagnosed with right hip dysplasia. A fellow nurse referred me to Dr. Izant as her brother had both hips replaced by Dr Izant and was highly satisfied with all aspects of care.
I have to say, as an RN, I immediately began doing my "homework" reading all I could about Dr Izant. I am extremely active (until the past year) and when I watched the tutorial on the "Hip Today. Home Tomorrow. " program I was hopeful I would qualify .
Let me first thank the receptionists who so graciously worked hard to schedule me an appointment sooner than later as I was in quite a bit of pain. At my first appointment Dr Izant clearly explained why at 58 years old I had a 90 year old hip. He talked with my husband and I as long as needed to clearly explain the surgery, what to expect, and reassured me "I would feel better immediately." ( I thought "would I really??) And I qualified for the Hip Today Home Tomorrow " program.
Prior to my surgery the SOS STAFF clearly informed me by mail or phone call what I needed to be completing, whether it be labs, beginning supplements, setting up anything I may need at home. And I ENCOURAGE anyone who is having surgery to do everything possible to be in the very best mental and physical health you can be. I did leg exercises, some very minimal due to pain, but did them; continued even healthier eating , and learned all I could about the surgery. Crouse Hospital has a class specifically for the Hip Today Home Tomorrow program.
My surgery was a breeze. Into the OR at 7:30 am, walking the halls of the hospital with a walker at 11 am, amazing . Pain management at Crouse and through Dr Izant, was excellent. I was released the next day at 12 pm.
Fast forward to 4 weeks postop: I did not need a cane after one week. No limp at all. Began physical therapy exercises immediately. I am active already, walked 4 miles 2 days ago. Swelling gone after 2 weeks. Pain? What's that? I have not needed even Tylenol since 2 weeks post op.
However, you will ONLY recover as best you can following ALL Exercise regimens by physical therapy and post op instructions . It's work, but great work to be able to get in and out of a car normally, walk briskly again, and upstairs easily. My elliptical is waiting and I can begin slowly again.
Thank you to ALL SOS staff, Dr Izant, and Crouse Hospital . This could not have possibly been a more positive experience!
Sincerely,
Joanne A.