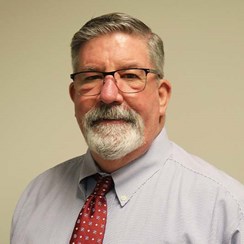 Ed Wolfe is a physician assistant that joined SOS in 2021.
Ed has over 30 years' experience as an urgent care physician assistant spending much of his tenure at St. Joseph's North and Northeast Urgent Care Centers.
Ed sees patients at our Widewaters, Fayetteville, and Oswego Road locations for a variety of orthopedic conditions. Ed also supports SOS PLUS.