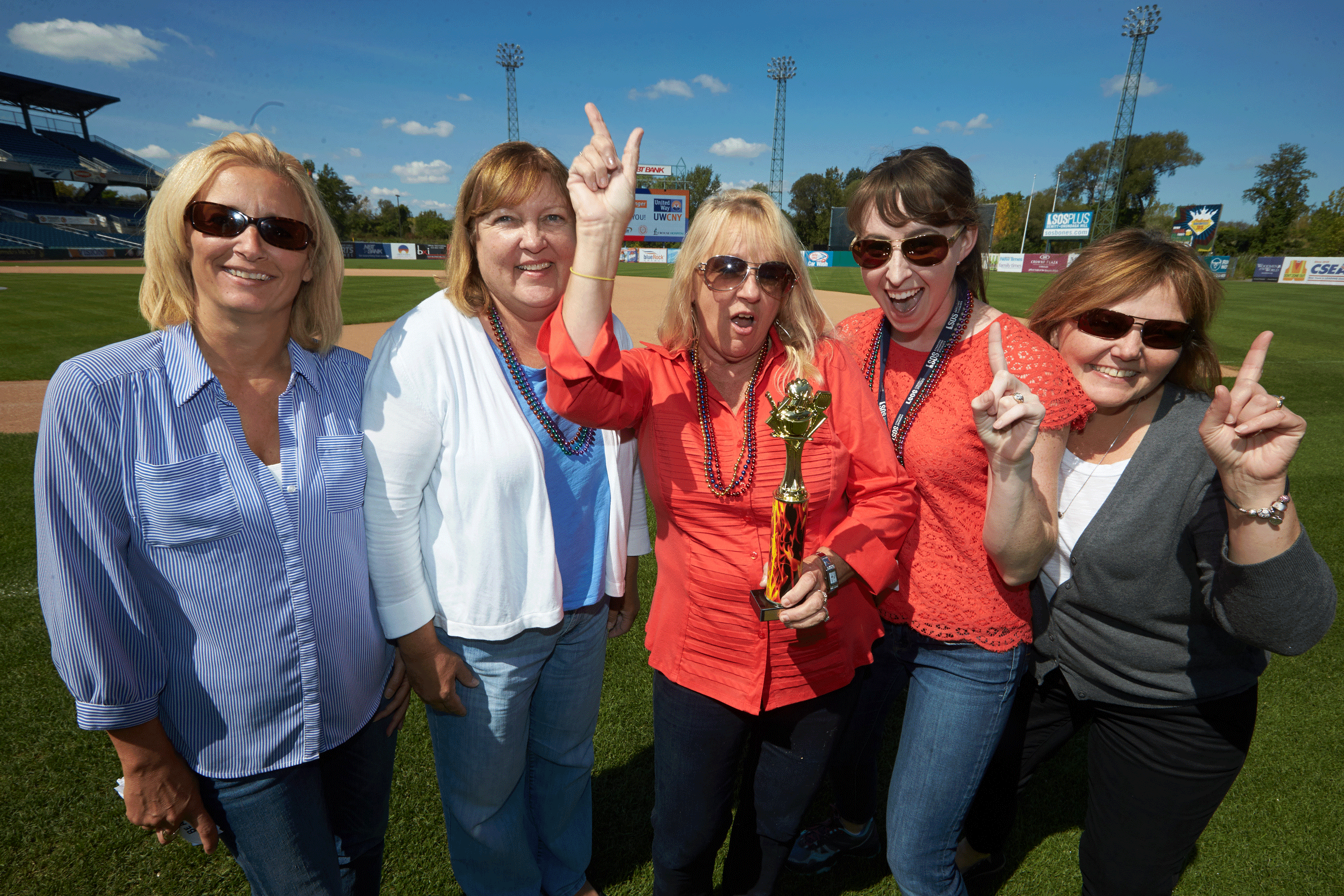 SOS participated in the 13th Annual United Way of CNY Kickoff Cook-off on Friday September 11th.  By making a $5.00 donation to the United Way, attendees sampled food from corporate cooking teams ranging from appetizers to entrees and desserts.
SOS walked away with 1st place in the international category with their Chicken Bacon Ranch Walkaway Taco.  The recipe, created by Janice Saxton, consists of a small bag of Cool Ranch Doritos filled with chicken, salsa, lettuce, cheese, sour cream, ranch dressing, and bacon.
Walk Away CHICKEN BACON RANCH TACO
INGREDIENTS:
6 individual size bag of Ranch Flavored Doritos
1 lb ground chicken or cut up chicken breast  (your preference)
1 packet Taco seasoning
6 Strips of bacon or 2 teaspoons of Bacon bits
1 head of lettuce shredded
1 8 oz bag of Mexican cheese
2 -3 Roma tomatoes diced
1 large Vidalia onion diced
1 bottle Ranch dressing
DIRECTIONS:
Brown ground chicken in frying pan and add taco seasoning according to directions for making Tacos.
Gently crush 1 small bag of Doritos – rip open bag and fill with the following
Ground or chunked chicken, lettuce, cheese, tomatoes, onions and top with Ranch dressing.
Recipe serves 6 people