Specialists' One-Day Surgery Center  
5801 East Taft Rd
North Syracuse, NY 13212
P: 315-498-6200
Specialists' One-Day Surgery Center is a locally owned ambulatory surgery center that provides safe, convenient and affordable same day surgery for patients. The model surgical facility boasts a professional, caring staff and a comfortable atmosphere, which puts patients and their loved ones at ease. With new technologies and more efficient procedures, certain surgeries can now be successfully completed at the Specialists' One-Day Surgery Center and the patient can return to the comfort of their own home and bed to recover that day.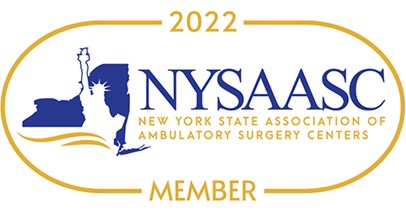 Take a virtual tour of our state of the art surgery center:
Common Procedures Performed at Specialists' One-Day Surgery:
Knee Arthroscopy Menisectomy
Lumbar and Cervical Injections
Endoscopic Carpal Tunnel Release
Shoulder Arthroscopy Decompression
Facet Joint Injection
Carpal Tunnel Surgery
Shoulder Arthroscopy Debridement
Rotator Cuff Repair
Ulnar Nerve Decompression
---
Pre-Surgical Checklist
Have you had your pre-operative anesthesia interview? If not, or you have questions for the anesthesia team, please call (315) 498-6200 and ask for the anesthesia interview nurse.
Have you had any recent changes in your medications? If so, and you were not able to include these changes in your healthcare questionnaire, please call (315) 498-6200 and ask for a pre-op surgical nurse to assist you.
Have you attended your Physical or Hand Therapy Pre-operative appointment and/or scheduled your Post-operative outpatient Physical or Hand Therapy (if prescribed by your Physician)?
Do you have a safe licensed driver to bring you home after your surgery?
Do not eat or drink after midnight the night before your surgery.
---
Important Things To Pay Attention To Or Bring On The Day Of Surgery
Bring a list of medications you are taking; be sure you know the dose and time you take them. Include prescriptions, over the counter medications, vitamins, herbals, recreational drugs, tobacco and alcohol. This information will help your anesthesia provider to select the best medication for you to avoid any unwanted drug interactions. It is important that you also bring a list of any food or drug allergies you have.
You will be asked to give information on your health history as well as your family's health. This will include any problems with anesthesia or allergies. This information is very important for your safety. If you do not follow the instructions about not eating or drinking before your surgery, your surgery may be delayed or even canceled. If you have a C-Pap or Bi-Pap machine please bring it the day of surgery.
Bring Items Such as:
Your inhaler if you have asthma.
Medication for migraine relief.
If your drive home is several hours, please bring medications you may need to take during that time.
Cane if you use one.
Crutches if needed post-op.
Patients must be accompanied home by a responsible adult.
Slings, braces or cooling devices provided to you by your surgeon.
---
Self Pay Joint Replacement
A cash-pay option is available to patients seeking hip or knee replacement with SOS. SOS' self-pay option allows patients who do not have insurance or prefer to pay without insurance to have their joint replacement with Central New York's regional leader in joint replacement procedures. Learn about Self Pay Joint Replacement.