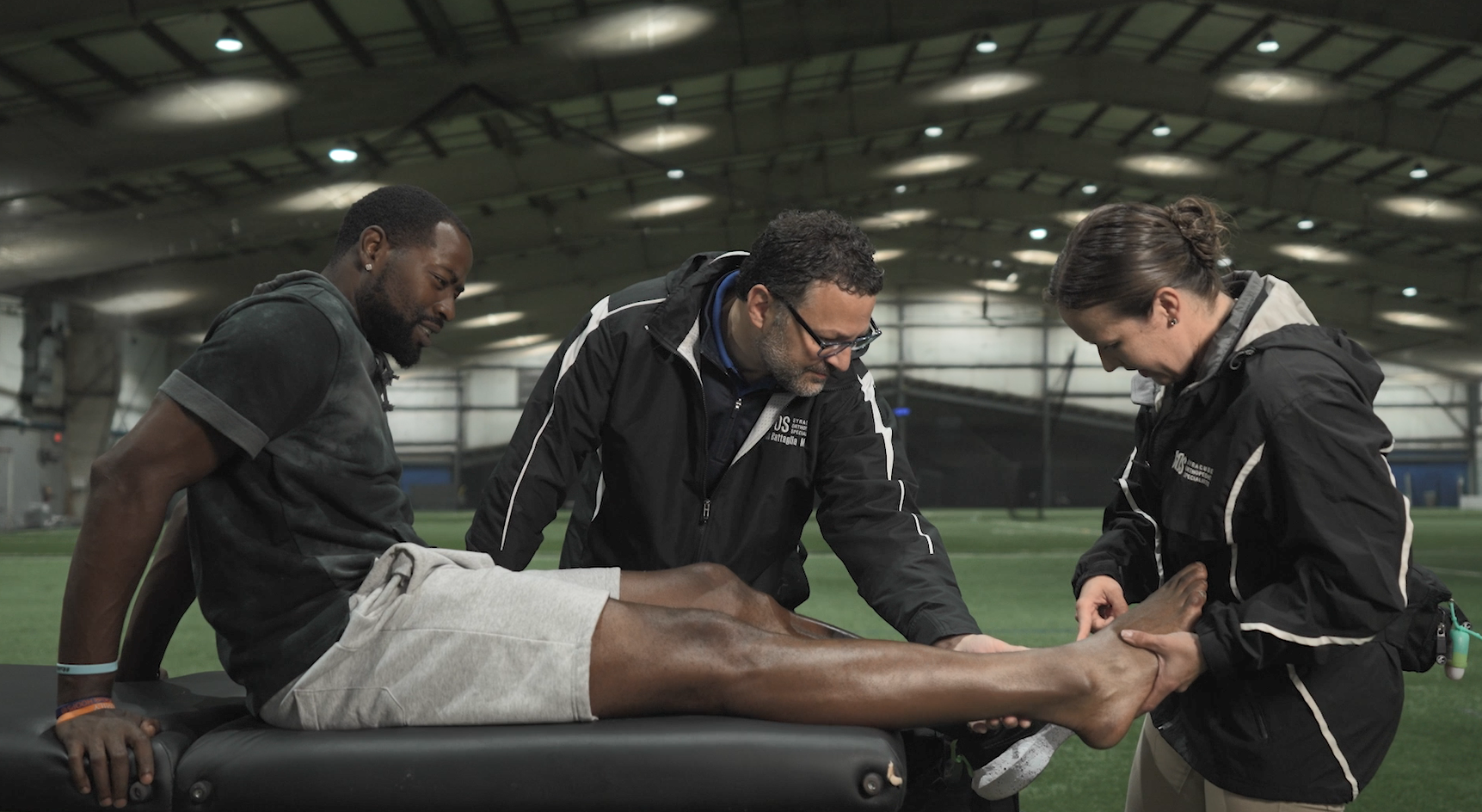 The SOS Sports Medicine physicians provide orthopedic care for athletes of all levels – professional, collegiate, high school and recreational. From youth to pros the SOS Sports Medicine team in Central New York is everywhere you need us to be. 
Care From An Experienced Sports Medicine Doctor
We provide a total care approach, including prevention, diagnosis and injury management. SOS sports medicine physicians work closely with area athletic trainers and physical therapists to provide sports physicals, training room coverage, sideline medical personnel and injury prevention clinics. With access to the entire team of SOS surgeons, SOS Plus and SOS Orthopedic and Sports Therapy, our Sports Medicine group provides the largest network of comprehensive care in Central New York.
Common Sports Medicine Injuries Treated
Rotator Cuff Repair
Repair of Torn Cartilage (meniscus) from Knee or Shoulder
Reconstruction for an ACL Tear
Removal of Inflamed Lining (synovium) in Shoulder, Elbow, Wrist, Knee and Ankle
Torn Ligament Repair
Removal of Loose Bone or Cartilage in Shoulder, Elbow, Wrist, Knee and Ankle
---
Sports Injury Prevention
Common sports injuries such as ACL Tears, Rotator Cuff Injuries and Ankle Sprains can be prevented through small changes made to your exercise routine. The best way to avoid the most common sports injuries is to slowly increase the intensity of your workout over time. Learn more about Sports Injury Prevention.