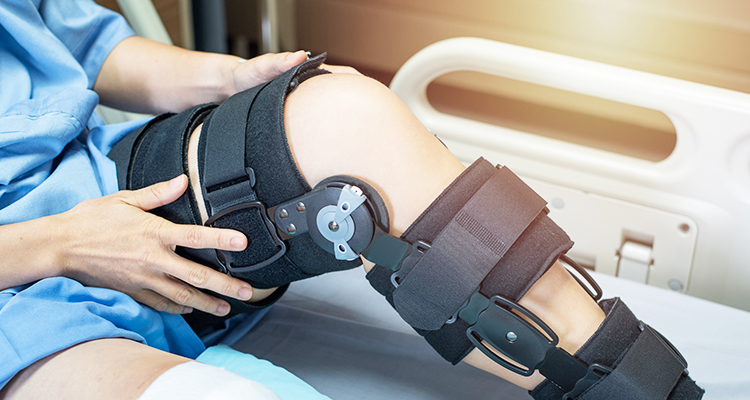 Did you know that more than half of all sports injuries in children are preventable? Many high school sports injuries can be prevented through proper conditioning, training, and equipment.
The Power of Stretching
Stretching helps your body prepare for exercise, and is also an essential part of recovering from aerobic activity. Stretching increases your flexibility and improves your exercise performance, and it also reduces your risk for injury.
Slowly increasing the intensity of your workout will help you avoid overuse injuries.
Overuse Injuries: Rotator Cuff Tears & More
Overuse injuries, such as rotator cuff tears and shin splints, are caused by repeating the same motions during exercise. Repetitive stress can cause overuse tears, so changing up your workout routine can help you avoid these types of injuries.
The best way to avoid these injuries is to start each workout with a gentle warm up, gradually increasing your activity level over time.
Recently experienced a sports related injury? Speak with our team of experts by scheduling an appointment today.
ACL Injury Prevention in Syracuse, NY
Athletes who participate in high demand sports such as soccer, football, track or basketball are at a higher risk of ACL tear injuries.
Specific types of training, such as jump routines and learning to pivot properly, help athletes prevent ACL injuries.
When a sports injury such as an ACL tear occurs, make sure to quickly seek proper treatment to avoid further injury. Click to access the ACL Prevention Program.
ACL Tear Treatment in Syracuse, NY
At SOS, we provide comprehensive treatment options for athletes experiencing an ACL injury or ACL tear. These treatment options include physical therapy, ACL surgery and other options as determined by your specific health concerns. Learn more about ACL tear treatment in Syracuse NY.
---
Schedule An Appointment with a Sports Injury Doctor near Syracuse, NY
When a sports injury occurs, it's important to quickly seek proper treatment in order to avoid further injury. Contact our team of specialists today If you or a loved one has suffered a sports injury, schedule an appointment today.
Worried About a Recent Sports Injury?
Our Sports Medicine Doctors are ready to help you. Trusted by our local sports teams and schools, including Syracuse University, Le Moyne College and Cazenovia College.