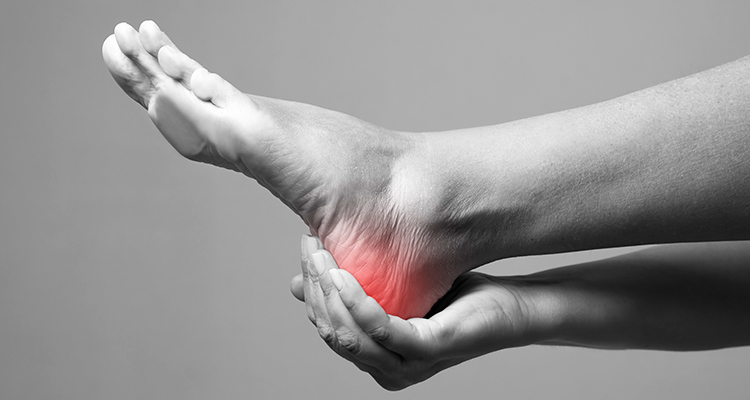 There are many possible causes of foot pain. Because of this, the severity of foot pain can differ from patient to patient. In some patients, foot pain may be a sign of a more serious health problem.
See a Doctor or Therapist About Foot Pain
For some patients, foot pain can be associated with more severe medical conditions. Because this differs on an individual basis, it's important to get a professional opinion from an SOS foot specialist.
Common Foot Pain Causes
There are many possible foot pain causes. A Syracuse Orthopedic Specialist foot doctor has the experience and specialized medical knowledge to diagnose you or your loved one's foot pain causes. An SOS foot doctor can also develop a total orthopedic care plan for you or your loved one's specific health needs. This care plan may include treatment, as well as foot pain symptom relief.
Some common foot pain causes include, but are not limited to:
Broken toe
Broken foot
Foot callus
Arthritis

Is It a Broken Toe or Broken Foot? SOS Can Diagnose and Care For Your Foot Pain
A broken toe or broken foot can cause a lot of foot pain. There are many different ways that someone can get a broken toe. From a slip and fall to running your foot in to something or from an athletic injury, a broken toe or broken foot is a common cause of foot pain. If you think you or a loved one's foot pain may be caused by a broken toe or broken foot, SOS can provide the total orthopedic care to get better faster.
Other Foot Pain Causes
In addition to a broken toe, broken foot or similar sprain or fracture, there are a variety of medical conditions that are associated with foot pain.
To learn more about a specific foot pain cause, click on the condition below.