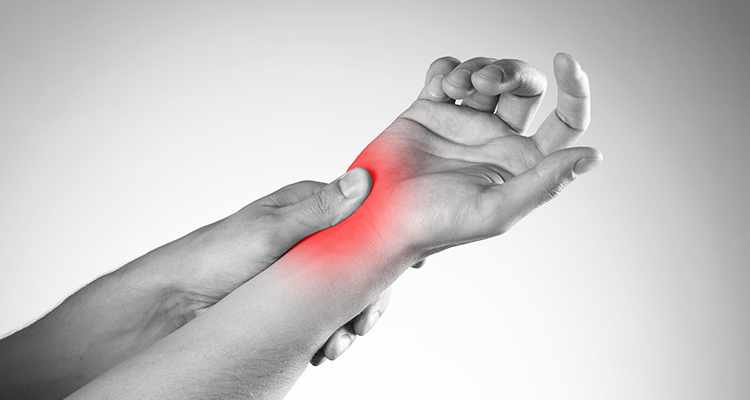 There are many possible causes of wrist pain. In some cases, wrist pain can be a sign of a more serious health problem. Because there are multiple possible causes of wrist pain, it's important to speak with a wrist specialist.
See a Doctor or Therapist About Wrist Pain
Failing to address wrist pain risks more problems developing over time. An SOS wrist specialist can diagnose a patient's wrist pain, and develop a total orthopedic care plan that's individualized for each patient's needs.
Wrist Pain Causes
Below are conditions that are common causes of wrist pain.
To learn more about a specific condition, and to better understand the wrist pain that you or your loved one are experiencing, click on a condition below.