Crouse Hospital provides comprehensive orthopedic care that supports patients from diagnosis, surgery, recovery, and beyond. Crouse features highly skilled specialists who focus on the prevention, diagnosis and treatment of diseases of the spine, bones, joints, muscles or other parts of the musculoskeletal system. Crouse offers advanced diagnostic, surgical and rehabilitation services for a full spectrum of orthopedic conditions - from strains, sprains and fractures, to complex spinal disorders and total joint replacement.
---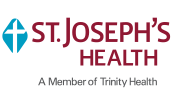 Much of SOS' inpatient surgical work is done at St. Joseph's Hospital. St. Joseph's Hospital and SOS are focused on creating quality, operational efficiencies and better patient outcomes leading to a superior patient experience.
The exceptional care St. Joseph's provides has been nationally recognized. St. Joseph's is the recipient of HealthGrades' America's 100 BEST for Joint Replacement in 2012 and received the Joint Replacement Excellence Award for two years in a row, 2011-2012, and is ranked among the top 5 percent in the nation for joint replacement for two years in a row, 2011-2012.
Five-Star Rated for Joint Replacement for 6 Years in a Row (2007-2012)
Five-Star Rated for Total Knee Replacement for 6 Years in a Row (2007-2012)
Five-Star Rated for Total Hip Replacement for 2 Years in a Row (2011-2012)
Blue Distinction Center for Orthopedic Care (Excellus BlueCross BlueShield)
---
New York Spine and Wellness Center

Located on the second floor of our 5719 Widewaters Parkway Dewitt office and their newest location at 5496 East Taft Road in N. Syracuse, New York Spine and Wellness Center is the region's premier pain-management center. They offer state-of-the-art interventional pain management and medical treatment by board certified pain medicine specialists, nurse practitioners, physician assistants, chiropractors, acupuncturists and massage therapists. Their physicians and staff devote their efforts exclusively to the needs of their patients and the common goal of pain reduction and control.
New York Spine and Wellness treats all types of acute and chronic pain with special emphasis on spinal disorders (i.e. neck and back pain). In some cases, surgery can be avoided. In other cases, persistent pain after surgery can be reduced. With treatments such as spinal injections, rehabilitation and chiropractic therapies, acupuncture and massage, the team at New York Spine and Wellness Center can tailor a pain management plan to improve your quality of life.
---
Specialists One Day Surgery Center
Specialists One Day Surgery Center is pleased and proud to offer the latest in orthopedic technique by our board certified surgeons, using modern, state-of-the-art equipment.
The one-day surgery center, opened in 2002, was designed and built specifically to serve orthopedic patients that do not require an overnight stay in the hospital, even though highly technical procedures and equipment are required.
SOS' outstanding staff and full array of modern equipment combine to make Specialists One Day Surgery Center among the best suite of operating rooms in the region, which is evident in our high patient satisfaction ratings.
Specialists One Day Surgery is proud to be accredited by the Accreditation Association for Ambulatory Health Care, Inc. They are licensed by the Department of Health of the State of New York, and certified by Medicare.
---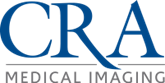 CRA Medical Imaging is one of the largest radiology groups in Central New York providing imaging services and procedures in a range of specialties. Their mission is to deliver the highest level of care to patients in a friendly and efficient environment. Many of their radiologists have skill sets in specialty areas such as Neuroradiology, Breast Imaging, Nuclear Medicine, Interventional Procedures, Body Imaging and Musculoskeletal Imaging.
CRA Medical Imaging offers a multitude of imaging specialties including CT Scans, PET/CT, MRI, Digital Mammography, Ultrasound, Interventional Radiology Procedures, Nuclear Medicine, Bone Density (DXA), and X-Ray exams.
They cater to the imaging needs of every patient with highly skilled specialty reads. The radiologist in an applicable subspecialty can access the study and provide the interpretation. CRA Medical Imaging is invested in staying updated with the latest technologies and regulations. They offer convenient locations in Syracuse, Auburn, Fulton and Oswego with certified and experienced staff, working collaboratively with referring providers for prompt results and follow-up care.
Our facilities are ACR accredited in Mammography, Computed Tomography (CT), Nuclear Medicine and PET/CT, providing patients a higher standard of imaging quality, care, and radiation dose protection.
---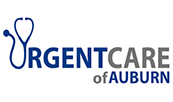 Urgent Care of Auburn provides a full range of urgent and episodic care including, but not limited to, non-life threatening illnesses and injuries, and offers a wide array of lab tests, X-rays, suturing, minor fracture and laceration procedures. Urgent Care of Auburn strives to design the future of healthcare by offering quality care in a timely manner to our patients. They see patients of all ages: from pediatrics to geriatrics.
---
Upstate University Hospital Community Campus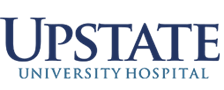 Located atop Onondaga Hill on Syracuse's south-west side, Upstate University Hospital's Community Campus is part of SUNY Upstate Medical University, the only academic medical center in Central New York. The hospital prides itself on providing comprehensive, seamless and innovative patient and family-centered health care to improve the health status of the communities it serves.
With bird's-eye views of the city skyline and surrounding tree-lined neighborhoods, the 306-bed Community Campus offers comprehensive services from a distinctly rural setting. Services include medical and surgical care, emergency services, inpatient psychiatric care, intensive care, and acute rehabilitation.
Upstate University Hospital Community Campus Billing Information