SOS Core Fundamentals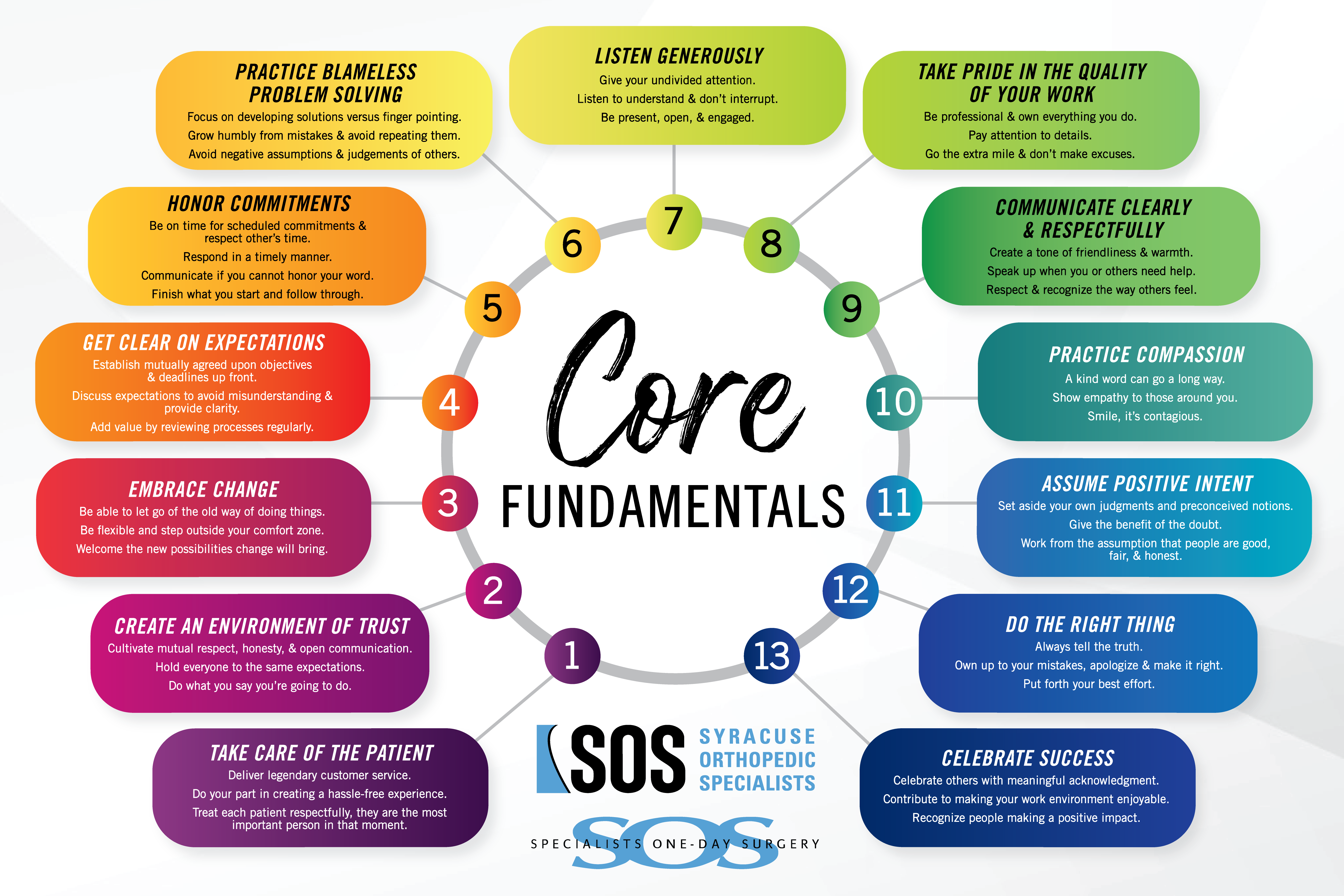 SOS' Commitment to CareSOS diagnoses and treats musculoskeletal injures and disease with expertise and compassion. Learn about how each team within SOS works together to alleviate pain, restore function, and enhance our community's quality of life.
Community InvolvementSOS has been an integral member of the CNY community for decades. We take pride in the strong relationships we have built with local schools, sports organizations, not-for-profits, and other humanitarian projects. This is just one example of how we partner with the community.
The Enterprise America program, an exciting hands-on program for middle-school students. The first of its kind in New York State, the program involves classroom instruction, with teachers using curriculum aligned to state and 21st Century learning standards . Following the completion of classroom study, students embark on the Enterprise America experience, spending a day in WCNY's Enterprise America City, which they are responsible for operating.
Students apply the STEM (science, technology, engineering and math) and financial and civic literacy skills they have learned to run the city's 14 businesses (now including the SOS Wellness Center) and City Hall, becoming business entrepreneurs and employees, consumers and citizens.
As part of SOS' sponsorship of WCNY Enterprise America, we enhanced the Wellness Center to include visuals of the SOS Patient Journey. Throughout the room you'll find hallmarks of SOS offices including diagrams of the musculoskeletal system, physician lab coats, and of course an anatomical skeleton! Students visiting the center can also read about the educational path of becoming a nurse or a doctor, as well as a few fun facts including: Giraffes have the same number of bones in their neck as humans do!
WCNY Wellness Center - SOS Renovation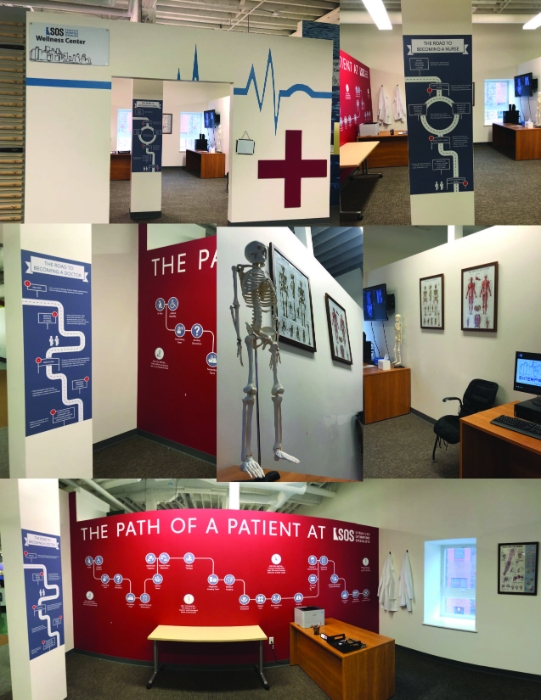 Halloween to Support the United Way of CNY
On Halloween at SOS you'll see our offices transformed! Every year SOS donates to the United Way for each employee that dresses up. Our creative teammates always come up with something fun and festive! Halloween marks the end of our annual United Way Campaign where our employees come together and raise thousands of dollars for our community!

Halloween Photo Collage of SOS employees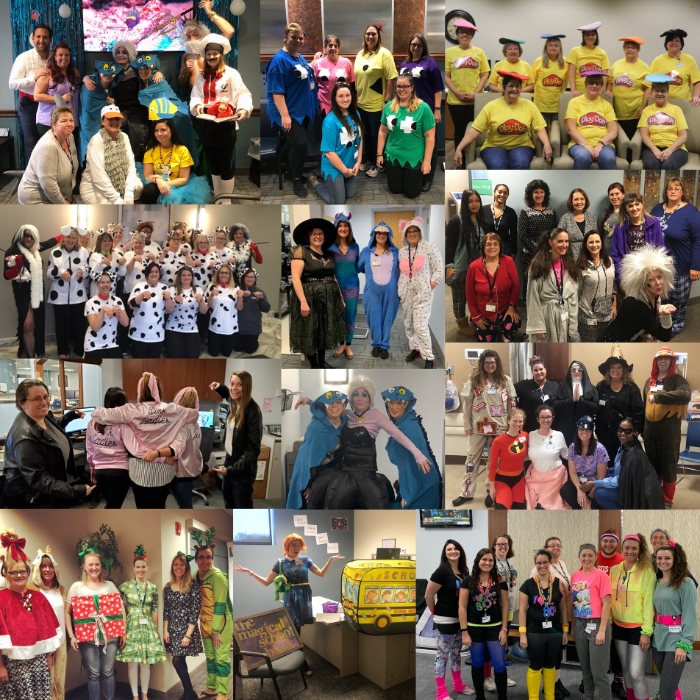 Company Events
Being mobile is what SOS is all about, and we enjoy participating in company events such as the Corporate Challenge, 5k runs, charitable walks, and much more!

The SOS team participating in the Syracuse Workforce 5k Race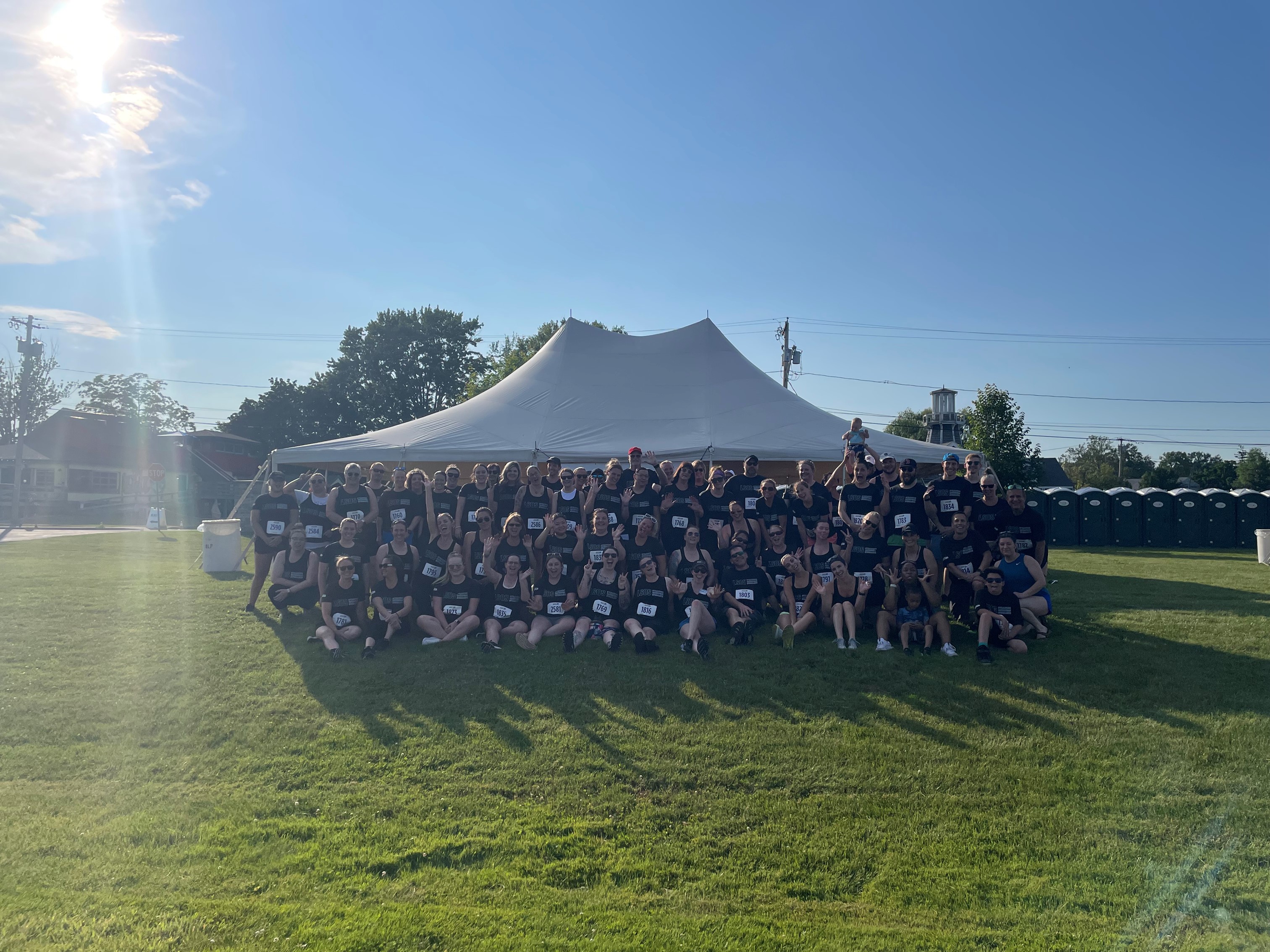 Team Physicians for SU Athletics
Our Sports Medicine physicians are the doctors caring for athletes on the sidelines at SU football and basketball games. We're proud to Syracuse's trusted choice for sports medicine and root on the Orange every change we get. If there's a big game day, there's a strong chance you'll see SOS in orange. Let's go 'Cuse!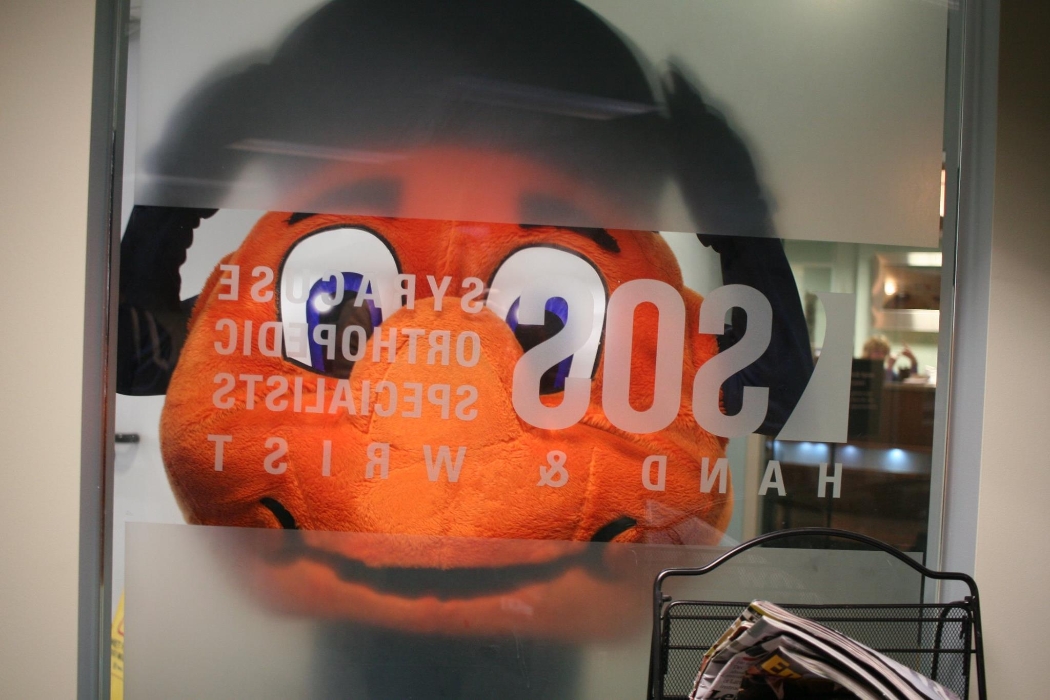 2022 SOS Year in Review
Each year we celebrate the great accomplishments made as a team, because it is our employees that make them possible.  See just how much we achieved together.