SOS COVID-19 Health And Safety Guide
In March 2020, a novel coronavirus, commonly referred to as COVID-19, which had been spreading worldwide, hit New York in unexpected numbers, was quickly designated a worldwide pandemic, and has drastically changed the delivery of health care. Following guidelines from the New York State Department of Health, the CDC, the WHO, Syracuse Orthopedic Specialists and the Specialists' One-Day Surgery Center changed many of its daily operations to prioritize the health, wellness, and safety of patients and employees, including postponing surgeries and pausing some services. As New York began allowing various services, including medical to resume, SOS returned to full operations. Patients can expect new procedures to be followed prior to and during their appointments and surgeries. Please discuss all the procedures when speaking to your scheduler and physician.
How SOS is Protecting Our Staff And The Community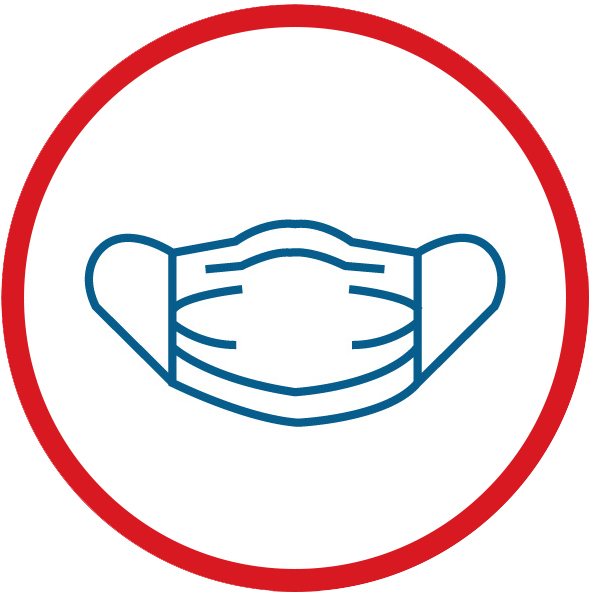 Wearing Face Coverings is Required.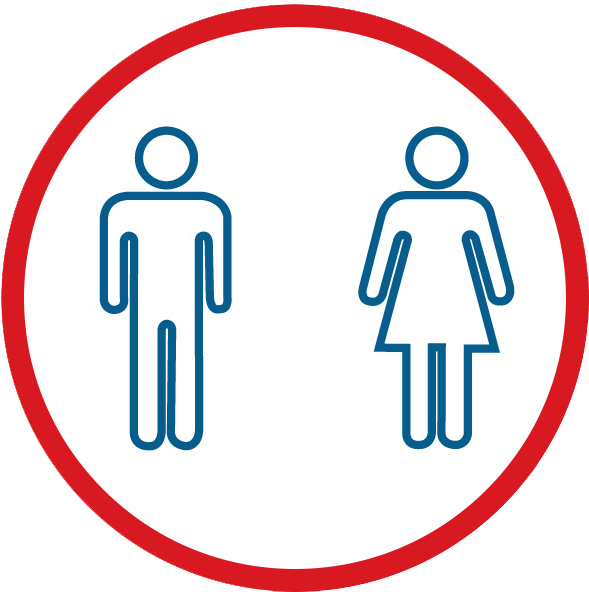 Social Distancing Practices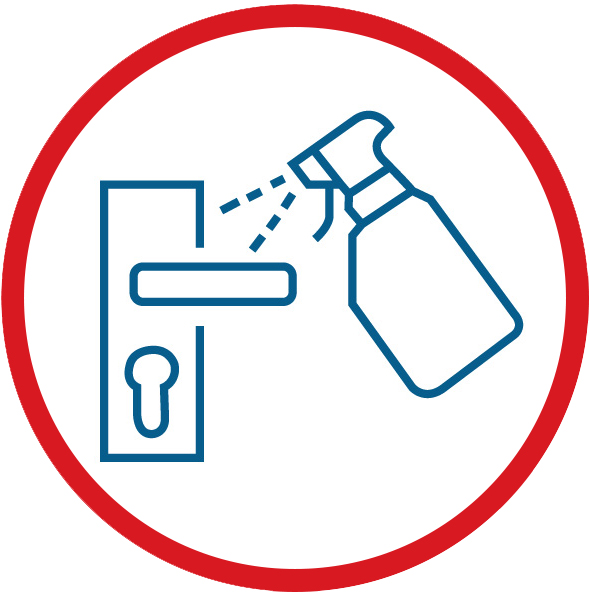 Enhanced Cleaning Processes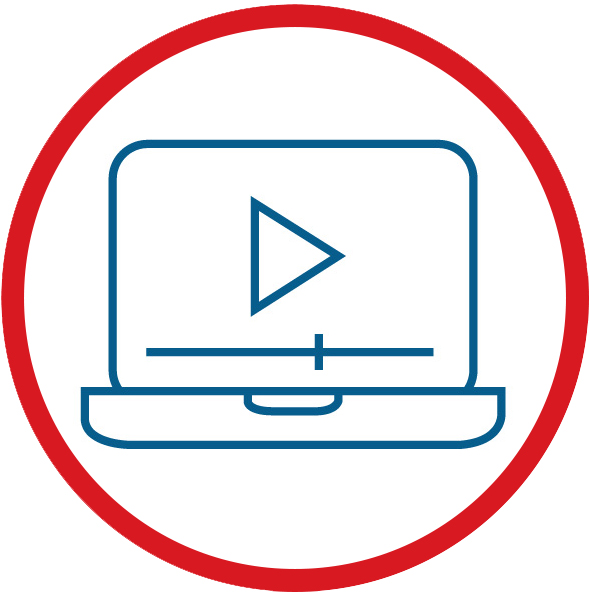 Ongoing Training & Education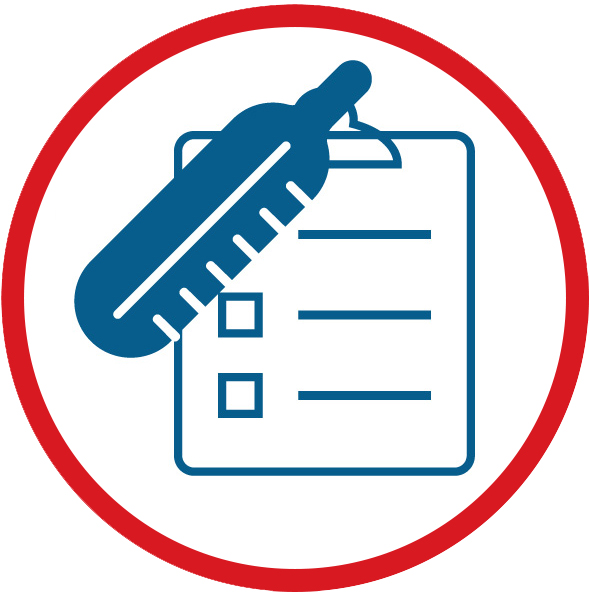 Daily Symptom Screenings for Everyone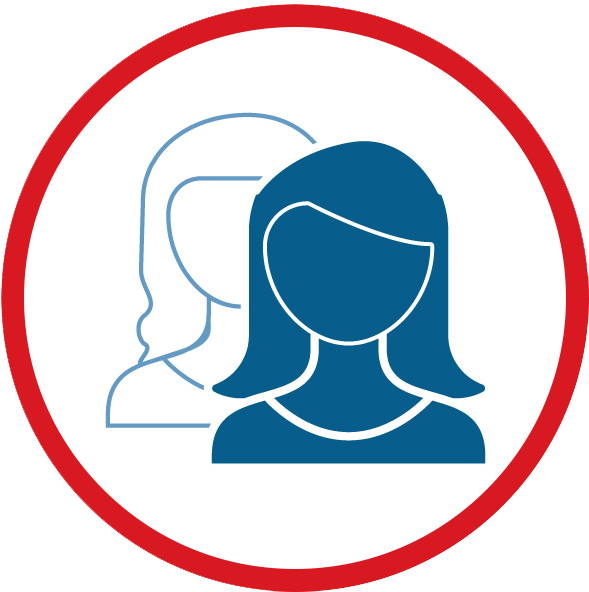 No Additional Visitors with Minimal Exceptions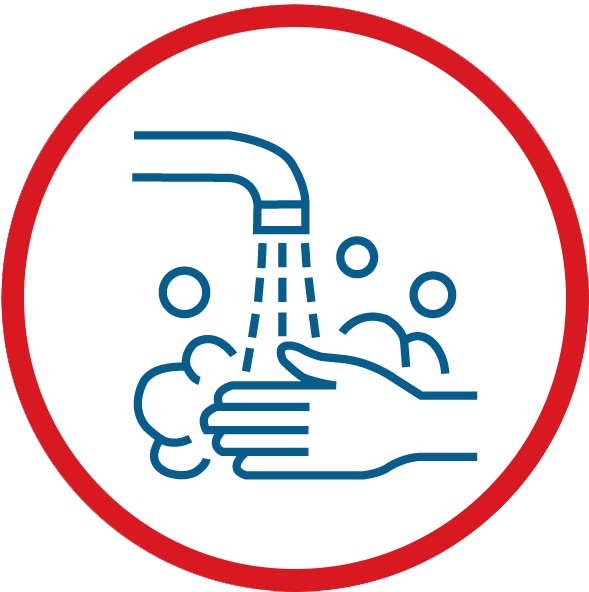 Frequent Handwashing & Respiratory Hygiene
Office Visits
All patients are required to wear a face covering prior to entering and while inside SOS properties. If patients do not comply, they will be asked to leave.
Patients must attend their appointments alone. If a companion is necessary, for physical support or if accompanying a minor, they too must wear a face covering. When critical discussions are occurring with a SOS health care provider, patients are encouraged to call their companion and put the phone on speaker phone. Companions can listen and ask questions.
Patients will undergo an enhanced screening, including a brief questionnaire and having temperature taken. All companions must also be screened.
Physical distancing will be observed for the safety of patients and employees.
After screening and check-in, patients may be asked to return to their car to wait until an exam room is fully sanitized for their visit.
Patients and all visitors will be asked to use hand sanitizer and wash their hands regularly.
SOS continues to offer Virtual Visits for patients who are more comfortable speaking with a provider from their own home. Learn more about Virtual Visits.
Surgeries
SOS is currently performing elective surgeries at Crouse Hospital, St. Joseph's Hospital and the Specialists' One-Day Surgery Center.
All patients scheduled for elective procedures will receive a COVID-19 test 3 to 5 days prior to their procedure. The COVID-19 test will be coordinated by the location your surgery is scheduled for.
Medical staff and surgery centers are strictly following COVID-19 safety guidelines for disinfecting operating environments.
All patients, staff, and others entering the surgical center or hospital site must wear a face covering, maintain appropriate physical distance and follow all other posted safety guidelines.
---
COVID-19 Updates & Resources
In the months since COVID-19 arrived, we've discovered many ways to reduce the spread of the disease:
Physical or "Social Distancing"

Avoid
Group Gatherings
Sleep Overs
Playdates
Concerts
Theater Outings
Athletic Events
Crowded Retail Stores
Malls
Workouts in Gyms
Visitors in your House
Mass Transit Systems

Use Caution
Visit a local Restaurant
Visit a Grocery Store
Get Take Out
Pick up Medications
Play Tennis in a Park
Visiting the Library
Church Services
Traveling

Safe to Do
Take a Walk
Go for a Hike
Yard Work
Play in your Yard
Clean out your Closet
Read a Good Book
Listen to Music
Cook a Meal
Family Game Night
Go for a Drive
Group Video Chats
Stream a Favorite Show
Check on a Friend
Check on an Elderly Neighbor
Properly Wearing Face Coverings in Public
Incorrect Ways to Wear a Facemask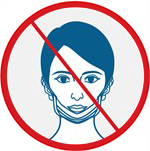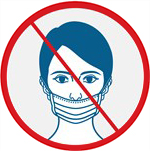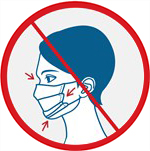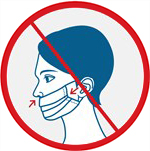 Correct Way to Wear a Facemask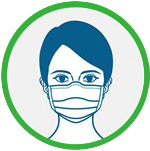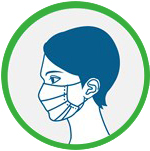 Regularly and properly washing hangs and using hand sanitizer