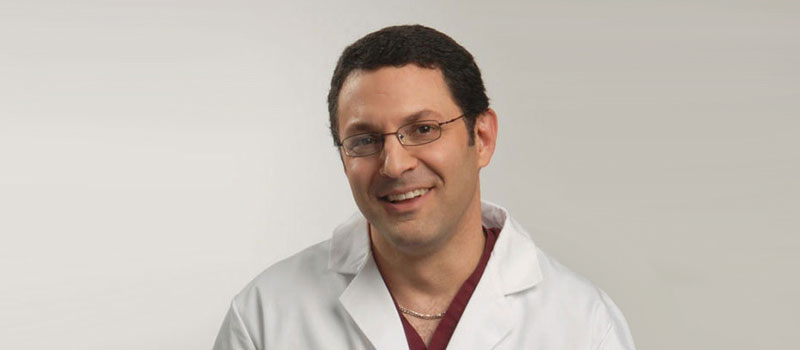 Todd C. Battaglia, MD, MS, head of the Syracuse Orthopedic Specialists Sports Medicine Team and the SOS Cartilage Center, as well as the lead orthopedist for the Syracuse University football team, has recently been named Chief of Orthopedics at Crouse Health.
Dr. Battaglia assumes the role following the tenure of two colleagues at SOS. Dr. Timothy Izant stepped down from the position on July 1, after serving as Chief for two decades; he had succeeded Dr. John Fatti, who recently retired from practice with SOS. The chief position is open to all SOS and non-SOS orthopedic practitioners, and is selected through a department-wide poll and Hospital Medical Executive Committee approval.
"It's an incredible honor to be entrusted with this role, and I am excited to work with hospital leadership and the department's physicians. I look forward to further advancing Crouse's position as a top-notch orthopedic hospital," said Dr. Battaglia.
As Chief, Dr. Battaglia will have several leadership obligations, in addition to his continued patient and surgical responsibilities. These include oversight of all professional and administrative activities within the Orthopedics department, ensuring adherence to all hospital rules, regulations and actions of the Medical Executive Committee and Board of Directors; recommending and approving physician appointments within the department; and responsibility for corrective actions within the department as specified in the Medical Staff Bylaws.
"Crouse is recognized as a leader in Central New York for orthopedic care, including joint replacement and spinal surgery," says Dr. Battaglia. "The goal is to continually improve the care we provide, and to grow our reputation and presence throughout the region in all areas of orthopedics. I am also excited to bring my personal practice, which focuses on sports medicine, arthroscopy and reconstruction of the knee and shoulder, to Crouse. In addition, my particular interest in cartilage regeneration and transplant also adds a facet unavailable at any other area hospital to the existing Crouse sports medicine program. This is a great opportunity, and I am thrilled to play a role in such a highly regarded department."