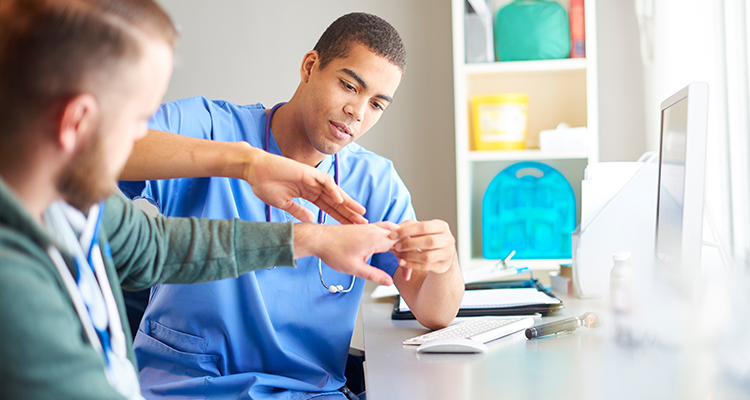 The SOS Hand & Wrist Center is led by board certified, fellowship trained, and award winning orthopedic hand specialists, wrist doctors and arm specialists who maintain a standard of excellence in care that can only be achieved through their extraordinary talent and dedication.
Conditions treated by our hand doctors and wrist doctors include:
Carpal Tunnel Syndrome
De Quervain's Tenosynovitis
Digital Mucous Cysts
Broken Wrist and Broken Fingers
Finger Dislocation
Flexor Tendon Injuries
Hand Fractures
Ganglion Cysts
Osteoarthirtis of the Hand
Rhematoid Arthritis of the Hand
Trigger Finger
SOS Hand Therapy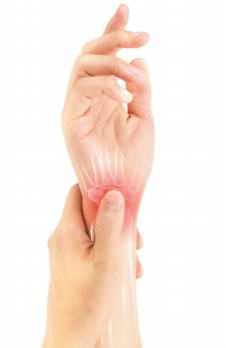 SOS Orthopedic & Sports Therapy (SOS O & ST) has a special department dedicated to treating injuries and conditions of the hand, wrist and elbow. 
Our Therapy Providers are Certified Hand Therapists (CHT) or they are currently pursuing their CHT certification through the Hand Therapy Certification Comission (HTCC).
Our hand therapists work closely with physicians and their medical teams to provide a seamless continuum of care for all of our patients. For post-operative patients, treatment often begins within days of the surgery and continues until the patient has returned to work and/or a productive lifestyle.
Conditions Treated by Hand Therapy
Hand therapists specialize in treating upper extremity conditions including: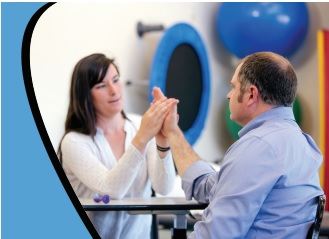 Traumatic injuries
Fractures & Dislocations
Sports injuries
Tennis elbow & other types of tendonitis
Carpal tunnel, cubital tunnel, thoracic outlet syndrome & other nerve entrapment disorders
Repetitive motion syndromes
Amputations
Burns & frostbite
Arthritis
Tendon & nerve injuries
Dupuytren's contracture
Complex regional pain syndrome / RSD
Hand Therapy Evaluation & Treatment
Following a thorough evaluation, an individual treatment plan is developed for each client and may include:
Wound care
Range of motion & strengthening exercises
Control of swelling
Moist heat and cold therapy
Neuromuscular re-education
Ultrasound, iontophoresis & electrical stimulation
Scar & soft tissue massage
Desensitization & sensory re-education
Customized splinting/orthotic fabrication
Joint protection principles
Therapeutic activities
Home exercise programs
Request a Hand Therapy Appointment
Total Orthopedic Care from an SOS Hand Surgeon
If you're looking for a hand surgeon near Syracuse, NY, or anywhere near CNY (such as Ithaca, Cortland and more), SOS has a team of hand surgeons who are experienced in performing multiple types of hand surgery to treat hand injuries and conditions. From minimally invasive surgery of the upper extremity, Carpal Tunnel Syndrome surgery and much more, you can trust that your hands are in good hands at SOS.
An experienced SOS hand surgeon may be able to treat your hand injuries or conditions. To see if treatment from a hand surgeon is the best care plan for you, schedule an appointment with an SOS hand doctor today.
Looking for a Wrist Doctor Near Syracuse, NY or the CNY Area?
If you need a wrist doctor near Syracuse, NY or the CNY area, you can trust the experienced wrist doctors at SOS. From providing the proper medications for your specific health problems to providing a comprehensive care plan that's made for you, and, when necessary, referring you to a qualified wrist surgeon, SOS provides you with access to highly experienced and qualified wrist doctors.
An SOS Wrist Doctor Can Help Treat Your Specific Problem
Our wrist doctors regularly receive high patient satisfaction ratings. That's because each SOS wrist doctor provides dedicated, individual care and support for each patient. While patients can share common problems, each patient has a unique medical history that's accommodated for to provide an individual level of care.