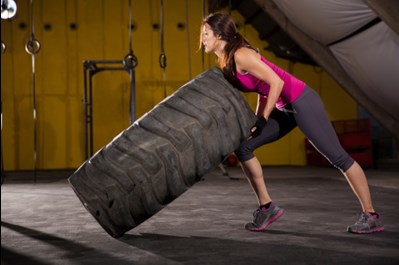 CrossFit, currently one of the hottest exercise trends in the country, is a workout methodology that was created by former gymnast Greg Glassman in 2001. The workout combines many different exercise elements, such as Olympic-like weight lifts, cardio training, squats and gymnastics, and other seemingly basic, but multi-joint movements (like box jumps, pull-ups and jumping rope). Elite athletes and Navy SEALS, both sets of people already fit and capable of challenging their bodies, have used it.
What drives CrossFit is the intensity of the workout, and the competitiveness of the participants.  A CrossFit guide "prescribes" the regimen as "constantly varied, high-intensity, functional movements that will optimize physical competence in ten physical domains: cardiovascular and respiratory endurance, stamina, strength, flexibility, power, speed, coordination, agility, balance and accuracy." The workout is also time-based and participants have to work until the clock hits zero. While beginners can perform workouts, their muscles aren't necessarily prepared and able to understand the difference between training to failure and simply getting a good workout, leading to injury.
According to the team at SOS, although CrossFit can be an effective way of slimming down and getting fit, it is associated with higher rates of musculoskeletal injury, particularly to the shoulders, knees and elbows. These injuries can range from a simple strain to a complete tear of the tendons that support and protect these joints. Orthopedic professionals have seen injuries ranging from Achilles tendon ruptures to Achilles tendon strains, tennis elbow, neck strain and back pain, patella tendonitis and quadriceps tendonitis.
 A 2014 study published in the Orthopaedic Journal of Sports Medicine shed some light on CrossFit injuries.  In it, it states:
19.4% of CrossFit participants suffered an injury in the six months before the study.
The most common injury locations were the shoulder, lower back and knee.
Most reported injuries appear to be of an acute nature, as participants generally reported no prior history of discomfort or injury to the body area injured.
The level of coach supervision appeared to have a strong effect on injury rates.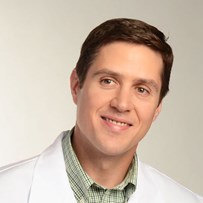 "Some patients who present with injuries due to CrossFit workouts simply aren't prepared for the intensity of the program," says Dr. Ryan Smart, SOS Sports Medicine physician.  "With any exercise program, particularly one so demanding, a person should be realistic about their beginning fitness level and consult an expert, whether an athletic trainer or physician."
Some problems stem from inexperienced trainers. CrossFit Level-1 trainers are certified after completing only a two-day seminar and a 50-multiple-choice-question exam. That's all that is needed to open up a CrossFit gym and start training as many athletes as you want.
The experts at SOS recommend the following tips for enjoying CrossFit safely:
Before trying CrossFit, learn about your local gym and trainer to see if they have lengthy experience with the regimen.
Perform sufficient warm up exercises to prepare your muscles.
Listen to your trainer, but more importantly, listen to your own body.
Never exceed a load you can handle.
Pay attention to nagging pain as it may lead to bigger issues.
Get plenty of sleep to help your muscles and body rest after an intense workout.
Stay well-hydrated.
When done correctly, CrossFit can be effective. Done incorrectly, and pain and injury are quite certain to follow.  If you find yourself injured or aching after a CrossFit (or other workout), see your doctor as soon as possible or visit SOS PLUS After Hours Care, a walk-in orthopedic medical clinic that treats patients of all ages with acute orthopedic conditions requiring immediate attention.  SOS Plus has two locations, at 5719 Widewaters Parkway in Dewitt and 5000 West Seneca Turnpike in Onondaga Hill.  Hours for both locations are weekdays 5 pm – 8:30 pm, and weekends 10 am – 2 pm.