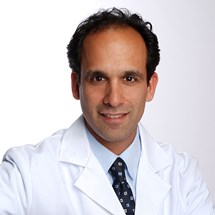 What foot and ankle deformities should clinicians be aware of before total knee replacements (TKR)?
Deformities of concern include those in which the hindfoot is in valgus or varus such as a pes planus (ie, flat foot) and cavovarus foot. Prior to TKR, decisions should be made on whether to proceed with correction of the hindfoot deformity or the knee or to use bracing pre- and postoperatively.
How do foot and ankle deformities affect the knee after TKR?
The answer to that question is still unknown. A TKR reestablishes mechanical alignment of the lower extremity. Some studies have looked at how such deformities may affect the performance of a well-aligned TKR.1,2 Work presented at the American Academy of Orthopedic Surgeons 2012 Annual Meeting by Norton et al3 found that a correlation existed between knee and hindfoot deformities.
What should surgeons do pre-, intra-, and postoperatively for patients with foot and ankle deformities?
No clear consensus exists on how to approach patients with knee arthritis and a foot or ankle deformity. Should the knee be replaced first or should the foot be corrected before the knee surgery? What is the role of orthotics and bracing in patients after TKR? It is fair to say that factors that should be considered include which joint is more symptomatic (the knee or the hind-foot), whether the hindfoot deformity is severe, and whether the deformity is fixed or flexible. Whether patients will be compliant with orthotics or bracing should also be considered. Careful monitoring of patients following a TKR will guide treatment. The subtalar joint may be able to compensate after TKR for deformities that are not fixed or severe.
What happens to individuals with foot and ankle deformities who have undergone TKA if the deformities are not taken into account?
There are 2 primary concerns: Will correcting the knee deformity with a TKA change the deformity at the hindfoot? And will this resulting change in the hindfoot cause pain or a new deformity? Unfortunately, the answers to these questions are not known currently, and no good evidence in the literature suggests what could be a possible outcome. The long-term concern is what happens to the TKA implant when there is deviation of the mechanical axis from the center of the knee when the hindfoot is considered. Will there be a change in the longevity of the TKA?
What does the future hold for patients with deformities below the ankle who need to undergo TKR?
Further research in the laboratory and clinically should be performed to evaluate the relationship between the knee, ankle, and foot. In the laboratory, we should look for what could happen with wear simulator studies with knee implants when there is a deformity in the hindfoot. In the clinical scenario, we should look at patients who have had a TKR and have a pre-existing, or have developed, a deformity below the ankle joint, such as flat foot deformity. Long-term follow-up on the longevity of TKRs in these patients will help us understand the effect of deformity below the ankle on TKR.
What research is currently being done for patients with deformities below the ankle who need to undergo TKR?
Our group has started to investigate this problem with computer modeling studies and biomechanical testing with cadaveric specimens. Norton et al3 found a significant correlation between knee and hindfoot deformities in patients with advanced knee arthritis and a greater than 10° knee deformity.
Recently we were awarded a research grant at the 2015 American Academy of Orthopaedic Surgeon Annual meeting to study this topic with researchers at Harvard Medical School.
References
Meding JB, Keating EM, Ritter MA, Faris PM, Berend ME, Malinzak RA. The planovalgus foot: a harbinger of failure of posterior cruciate-retaining total knee replacement. J Bone Joint Surg Am. 2005; 87(suppl 2):59–62.
Mullaji A, Shetty GM. Persistent hindfoot valgus causes lateral deviation of weightbearing axis after total knee arthroplasty. Clin Orthop Relat Res. 2011; 469(4):1154–1160.