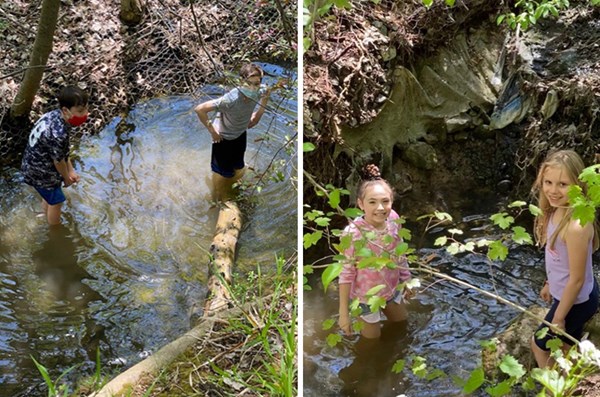 As social distancing recommendations continue into the summer months, many people are looking for ways to get active outdoors alone or in small groups. Hiking local trails is a great way to get exercise, explore nature, and keep a safe distance from others. Hiking also burns calories, strengthens muscles and helps build denser bones.
SOS encourages those who can hike to stay safe and follow certain guidelines to avoid injury:
Prepare for your hike. Choose a location, have proper footwear, and pack water and snacks sufficient for the length of your hike. Have a map or working GPS ready and pack a first aid kit. Check the weather forecast before venturing out.
Hike in pairs or small groups. While wearing a mask isn't necessary while outdoors with close family, it is good to have one in case you encounter larger groups on a trail.
Although Emerson espouses the road not taken, for novice hikers it is best to stay on marked trails. Additionally, people should learn the difficulty level of the trails they choose – be aware of steeps hills, rock faces, and large gaps. Be prepared if there is water on the trail – know how to get around it or be prepared with water shoes if you choose to wade through shallow creeks.
Wear sunscreen and bug spray and reapply as needed. Wear a hat and comfortable clothing. Also, get to know how to spot poisonous plants such as ivy or sumac and avoid them.
After your hike, cool down and stretch, and do a thorough check of your body for ticks.
Hiking is a wonderful activity that allows you to enjoy nature and take time to appreciate your surroundings. If you're interested in hiking recommendations and reviews for trails, click here for more information.
Remember to be smart and safe on the trails this summer!