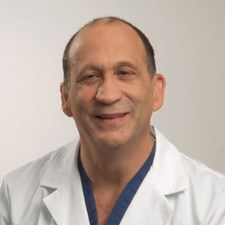 BY: DR. SETH GREENKY
Advances in the art of replacing worn out joints occurs along many fronts... constantly.
The materials we use are constantly being refined and perfected. Different metal alloys, ceramic, highly cross linked polyethylene, and porous metals that imitate bone are just a few examples of these materials.
The techniques for controlling pain continue to evolve. There are new mixtures of medications, premedication cocktails, spinal blocks containing specialized drugs, nerve blocks and many more pain modalities that are constantly being refined and improved.
Mobilization techniques have shortened a stay that 6 years ago was more than five days, to stays that now average a little over two days. Soon we will be pioneering joint replacements that will go home the same day as the surgery, making it essentially an outpatient procedure.
Recently the surgical technique for performing hip replacements has come under scrutiny. We are always looking for new ways of doing procedures that will allow faster recovery. There are a number of well documented techniques or approaches used to replace hips. The most common are: Posterior Approach, Lateral Approach, Anterolateral Approach, and the newer kid on the block, Anterior Approach.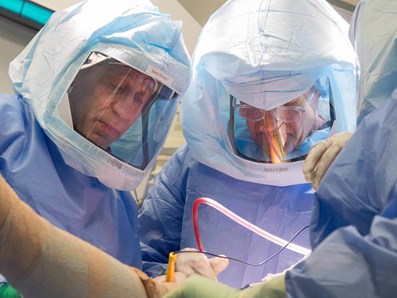 The latest enthusiasm is for the Anterior Approach. The touted advantage is less muscle damage, faster recovery, no limitations regarding movements and less pain. Most surgeons in the US are not familiar with this approach. They have learned to perform it after completion of a formal course. In response to patient demand, new instrument sets, even new types of surgical tables have been introduced to support the procedure. The original description for a true direct anterior approach dates back to 1881. It has been used for different purposes throughout the years, but only recently for routine total hip replacements. It has gained in popularity because of the ongoing search for a less invasive approach.
Studies have been performed to see if this reputation of being "less invasive" is true. Most of the studies have been underpowered (low number of participants) and inconclusive. They do seem to show a faster rate of improvement at 6 weeks after surgery, but no different in function at 3-6 months after surgery. Pain, at least initially, is the same. The patients are not encumbered with any movement restrictions. The studies show there is a steep learning curve, even for the most experienced hip surgeons, taking up to 100 cases to reach true mastery.
Certain situations generally are seen as potential contraindications for this approach: obesity, previous surgery on the same joint, retained hardware from another operation, complex primary hip replacements, abnormal anatomy, and revision surgery are a few of these.
As with all types of surgery, the experience of both your surgeon and the hospital you select are critical to successful outcomes. Select a hospital that performs at least 1000 total joint replacements per year if possible. Select a surgeon that performs at least 100 joint replacement procedures per year. Many studies confirm that the complication rates are lower when the aforementioned criteria are met.