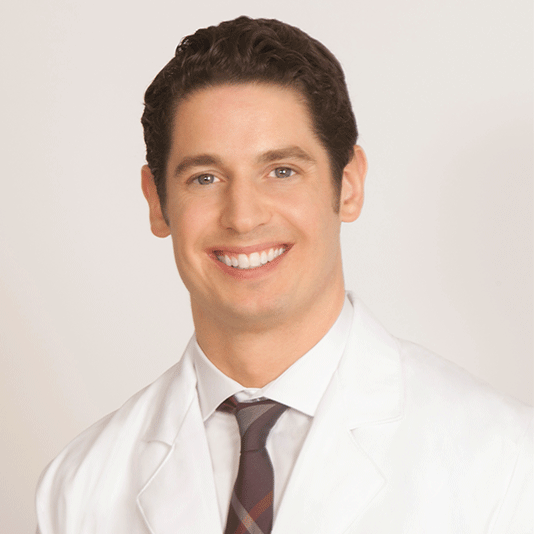 Justin A. Iorio, MD
Spine Surgeon with Syracuse Orthopedic Specialists
Specializing in the management of complicated spinal deformities, degenerative and arthritic conditions, infections, and fractures.

Q: How did you get into your field, and your specialty?
A: Orthopedics is an exciting field; it's rapidly evolving with research and innovative technologies. What sparked my interest is how orthopedic procedures can provide a durable improvement in health related quality of life for all patient populations.
In the field of spine surgery, new techniques, research, and information is surfacing every year. Recently, there has been more emphasis on non-fusion or motion preserving procedures; this includes less-invasive and minimally invasive surgical techniques.
Q: What is your personal philosophy of care?
A: Spine patients are complex, and when you are caring for a spine patient you need a team approach. That team approach involves all aspects of care including the primary care physician, endocrinologist, rheumatologist, pain management specialist, acupuncturist, chiropractor, ect. You need to have a seamless team working together to optimally manage the patient.
There are many different ways to treat the same spine problem whether with or without surgery. To have the best outcome, you need to have the patient actively involved in their spine care, making sure they are aware of the expectations and the demands placed on them after surgery. The patient must understand this, because if they are not on the same page, we won't be able to move them toward the goal line. I want to improve their overall wellbeing as much as possible.
What differentiates your care from other spine surgeons?
A: I track patient's clinical outcomes using reliable and valid questionnaires. Starting with the first visit, I track every patient's clinical outcomes throughout their entire care including years after surgery. I use the information to form an objective sense of their overall improvement. If we aren't seeing the improvement that we expect, then that data can help us formulate our next steps.
Q:Are there any procedures/ new technology you do/use that are unique/new?
A: Even for patients that have larger spinal deformities or require larger spinal fusions, we can utilize software mapping of the spine, which provides the surgeon with the ability to accurately predict post-operative spinal alignment even before the patient's surgery. This is a new technology pioneered by some of my colleagues during my spine fellowship, and it's something that I am going to bring with me to the Syracuse area.
Life Lines:
Name: Justin A. Iorio, MD
Position: Spine Surgeon with Syracuse Orthopedic Specialists
Fellowship: Hospital for Special Surgery, New York, NY
Hometown: Syracuse, NY
Family: Married
Hobbies:  Skiing, hiking, traveling, and music
Favorite Regional Attraction: St. Lawrence River
To request an appointment click here or call 315-251-3232