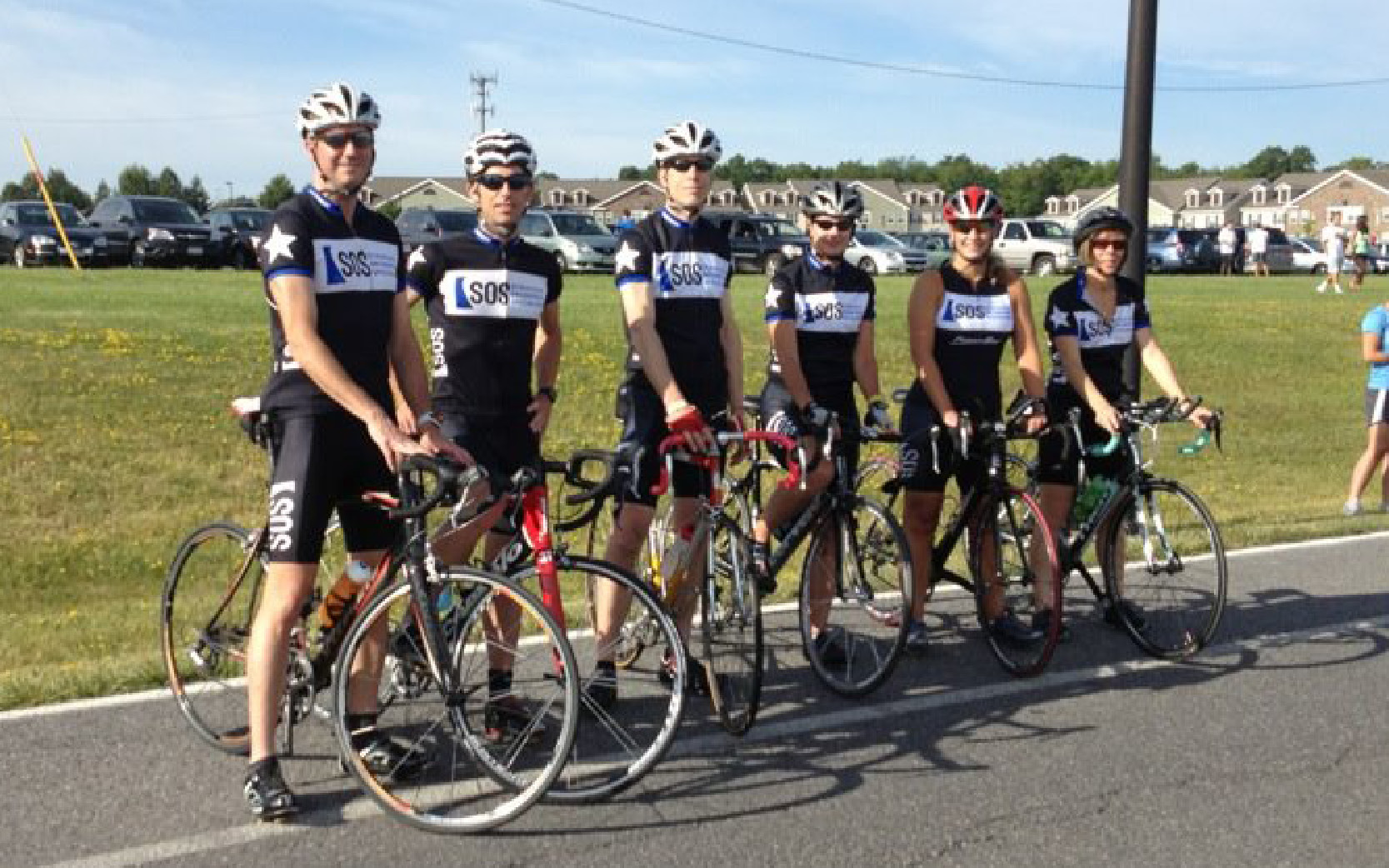 Outdoor cycling, whether on-road or mountain biking, is growing in popularity as both a recreational and competitive sport; and as a result cycling-related injuries are becoming more common. According to the AAOS, in 2010, bruises and minor cuts were the leading types of injuries involving bicycles, followed by fractures, muscle strains, and sprains. However, serious injuries, including death, do occur.
Many common cycling injuries impact the lower extremity and wrists; however biking can cause back and neck pain. Most Injuries are caused by a combination of inadequate preparation, inappropriate equipment, poor technique and overuse. Common reasons for suffering neck and back pain during or after cycling include:
Little conditioning is provided to the back muscles by bicycling
Back posture on the bicycle can strain the lower back, a result of the lumbar spine flexing or pulling up
Position on the bicycles, with the neck arching back, can strain the neck and upper back, especially when the bicycle is equipped with aerodynamic bars
Rough terrain increases jarring and compression to the spine, which can lead to back pain
Some tips to help prevent back or neck Injuries from biking include:
Select the best bicycle for your purpose. For casual bike riders, a mountain bike with higher, straight handlebars and bigger tires may be a better option than a racing style bicycle.
Adjust the bicycle properly to fit one's body. If possible, this is best achieved with the assistance of an experienced professional at a bicycle shop.
Maintain your bicycle. Check your bicycle's mechanical components on a regular basis.
Wear a helmet. Wearing a bike helmet reduces the risk of serious head and brain injury by 85%. Always wear a helmet approved by the American National Standards Institute (ANSI).
Dress appropriately. Avoid loose clothing and wear appropriate footwear. Never wear flip flops. Wear padded gloves. Use appropriately padded cycling shorts for longer rides.
Follow the rules of the road. Familiarize yourself with all of the bicycle rules of the road in your city or state.
Ride in the direction of traffic. Follow traffic signs and lights. Signal your turns or your intentions so that drivers can anticipate your actions. If you are riding with others, ride single file.
Use proper form when biking; distribute some weight to the arms and keep the chest up; shift positions periodically
Periodically gently lifting and lowering the head to loosen the neck and avoid neck strain.
Should you be hurt while biking, immediately assess the injury.  If it is life threating, immediately call 911 or visit the nearest emergency department.  If the injury is non-life threatening, see your doctor as soon as possible or visit SOS PLUS After Hours Care, a walk-in orthopedic medical clinic that treats patients of all ages with acute orthopedic conditions requiring immediate attention.  SOS Plus has two locations, at 5719 Widewaters Parkway in Dewitt and 5000 West Seneca Turnpike in Onondaga Hill.  Hours for both locations are weekdays 5 pm – 8:30 pm, and weekends 10 am – 2 pm.
For minor injuries, nonsurgical management may include rest, ice, non-steroidal anti-inflammatory drugs, corticosteroid injection, reducing in training intensity, orthotics, night splints, or physical therapy.  The experts at SOS Plus or your orthopedic surgeon will make the best treatment plan for individual patients.