SOS' partner, WCNY, has created a TV classroom network for children who are currently out of school due to COVID-19. Our CEO, Mike Humphrey, was at the WCNY TV Classroom launch representing SOS and showing support for this educational opportunity.  
WCNY's TV Classroom is beneficial to students' grades K-12 throughout Central New York. It offers students in school lessons, but from the safety of their own home. Children will be able to watch teachers cover ELA, math, science, health and physical education, history, and social studies mixed with some fun activities.
Click the link for the TV classroom schedule, on demand episodes and more:  https://www.wcny.org/tvclassroom/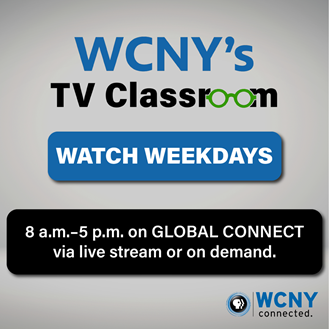 WCNY's GLOBAL CONNECT Channel: 24.3 Antenna, 1276 for Spectrum Digital, and 467 for FiOS.