Ghosts, goblins and witches may roam the streets this Halloween, but Syracuse Orthopedic Specialists (SOS) hopes your skeleton doesn't make an appearance! According to the American Association of Orthopedic Surgeons (AAOS), the most common Halloween injuries are severe hand injuries from pumpkin carving, and leg and extremity injuries resulting from falls due to a poor choice of costume.
SOS has several tips to prevent revelers from ending up looking like a mummy for longer than expected because they need a cast or bandages!
PUMPKIN CARVING
Do not allow young children to carve pumpkins. Have them draw on pumpkins and then allow adults to do the carving.
Use a pumpkin carving kit or knives specifically designed for carving. These will be less likely to get stuck in the pumpkin skin.  Avoid kitchen knives of which you don't know the sharpness. Too sharp or too dull knives can both cause injury.
Try painting or coloring a pumpkin. Be creative – there are many crafty ways to dress up a pumpkin without the use of a knife.
Use non-flammable light sources, like LED tea lights, instead of candles to make your jack-o-lantern glow.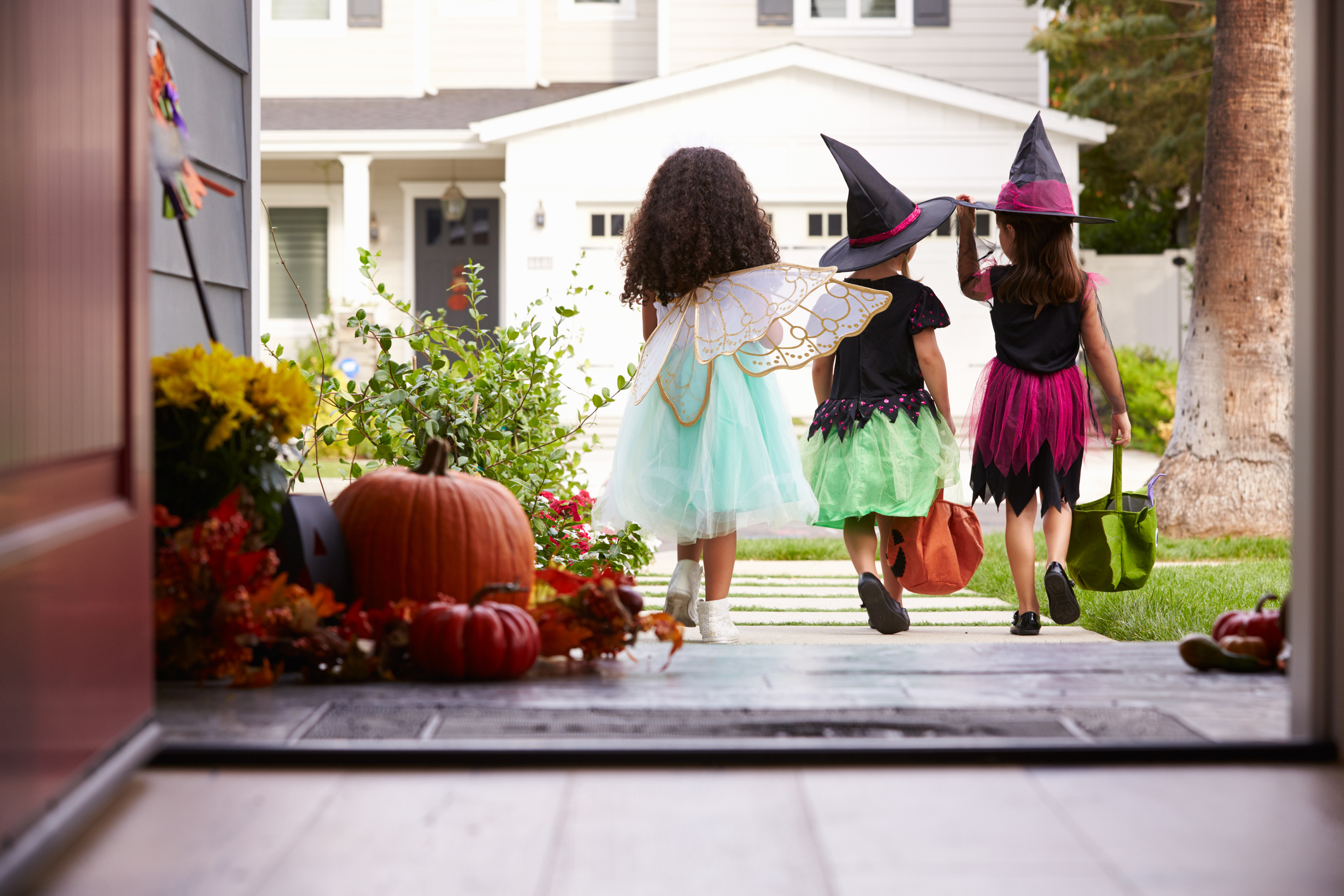 TRICK-OR-TREATERS
Avoid costumes that have masks that may hinder vision. A little creativity with face painting and makeup can ensure you can see properly. If a child insists on a mask, make sure they hold an adult's hand while walking.
Make sure costumes fit properly. Robes and gowns should not drape to the ground as that is a high risk for tripping.
Wear appropriate footwear with your costume. Big dinosaur feet may seem fun, but you'll want to avoid trips and falls.
Bring a flashlight so you can see the ground before you and avoid tripping on rocks or dips in the ground.
Wear something reflective on the costume to be easily seen.
Parents should accompany younger children and remind them not to run.
Follow all traffic rules when crossing roads.
So, remember to have fun but keep injury prevention top of mind. Should any injury occur during Halloween festivities, remember that SOS PLUS After Hours Care is available. A walk-in orthopedic medical clinic that treats patients of all ages with acute orthopedic conditions requiring immediate attention, SOS Plus has two locations to best serve patients, at 5719 Widewaters Parkway in Dewitt and 5000 West Seneca Turnpike in Onondaga Hill.  Hours for both locations are weekdays 5 pm – 8:30 pm, and weekends 10 am – 2 pm.  Happy haunting!