The SOS Joint Replacement Team was featured on the January 2022 episode of Cycle of Health on WCNY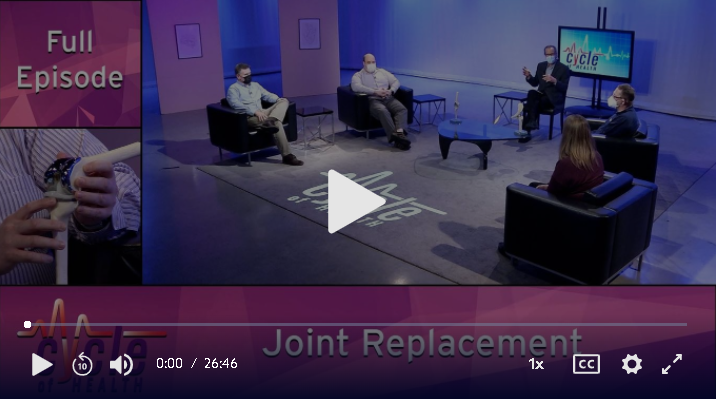 In the episode you'll hear from a SOS patient who is just four weeks off knee replacement surgery, pushing himself to get back to doing the things he loves most. You'll learn the ins-and-outs of this surgery from the doctors who perform it, including Dr. Kevin Kopko and Dr. Anthony Orio.  And travel down the road to recovery with the physical therapist, Stacy Griffith, PT,  treating these patients each and every day.
Featuring SOS Team Members: Dr. Kevin Kopko, Dr. Anthony Orio, and Stacy Griffith, PT
Click here to watch the full WCNY Cycle of Health: Joint Replacement episode.
Some of the questions answered in the episode include:
How common is arthritis?
What are the possible treatments for osteoarthritis? 
How do I best prepare for my joint replacement surgery? 
What can I expect after my knee or hip replacement?
Hear from Dan, a CNY resident and SOS patient who had his knee replaced 4 weeks ago, and learn about his recovery.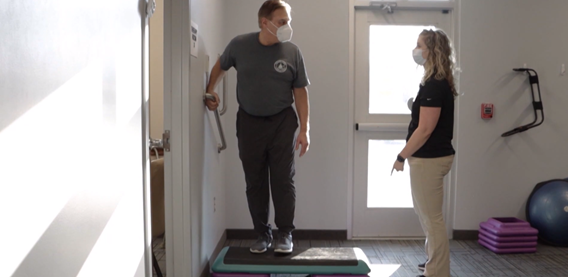 Learn more about the SOS Joint Replacement Team
Learn more about Outpatient Joint Replacement