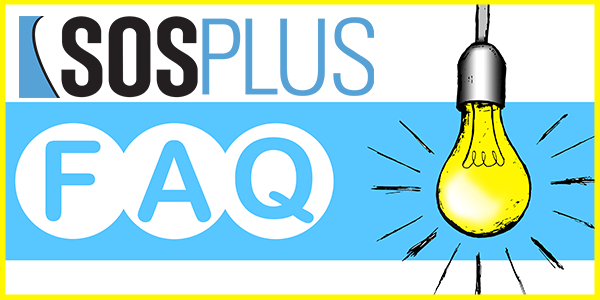 Can SOS PLUS treat my injury?
Most acute orthopedic injuries are appropriate for visits to SOS PLUS. However, extreme orthopedic injuries, such as open fractures, deep lacerations, head trauma, excessive bleeding, or conditions coupled with life-threatening symptoms, are more effectively treated at a hospital.
Injuries Commonly Treated at SOS PLUS Include:
Neck Pain, Strain, and Pull
Back Pain and Strain
Broken Clavicle (collar bone)
Wrist Pain, Broken Wrist, Sprained Wrist
Broken Elbow, Broken Arm
Hand Pain, Broken or Strained Fingers
Hip Pain, Hip Pull, Swollen Joints
Hamstring Strain
Knee sprain, Swollen Knee, Knee Pain
Broken Leg, Leg Pain, Leg Strain
Ankle Sprain, Ankle Break, Ankle Pain
Broken Toes, Broken Foot, Foot Pain
---
Where is SOS PLUS located?
SOS PLUS is located at our Widewaters clinic in Dewitt, NY.
---
How does SOS PLUS differ from an urgent care?
SOS PLUS is exclusively devoted to the treatment of orthopedic injuries and is staffed by specialists trained in treating these types of injuries. SOS PLUS is an extension of our regular orthopedic clinic.
---
Do I need to make an appointment to be seen at SOS PLUS?
No appointment is needed to be seen during SOS PLUS hours.
---
Why choose SOS PLUS over ER or Urgent Care for your orthopedic injury?
Our Staff. SOS PLUS is staffed by highly specialized providers, trained to treat your injury.
Our Locations. Easily park steps from our waiting room at either of our two convenient locations. With SOS, you are always close to the care you need.
Our Timeliness. Don't plan on sitting in a waiting room for hours, our after-hours care boasts average wait times of less than fifteen minutes*.
*Based on a 2017 survey of patients at our SOS PLUS locations. (9% 0 minutes, 35% 1-5minutes, 23% 6-10 minutes, 9% 11-15 minutes, 22% 16-30 minutes, 2% 46-60 minutes)
---
Does my insurance cover a visit to SOS PLUS?
View a list of currently accepted insurances.
---
When is SOS PLUS open?*
Weekdays: 5:00pm - 8:30pm
Weekends: 10am - 2:00pm
*Excluding Major Holidays
---
What is the SOS PLUS Phone Number?
Dewitt Phone: (315) 883-5652