SOS Foot & Ankle Team Offers Tips for Great Fitting Footwear
SOS Continues to Recognize National Foot Health Awareness Month in April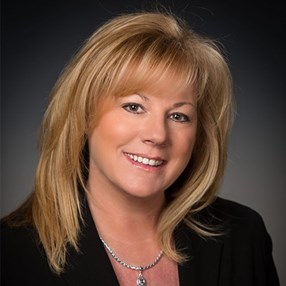 East Syracuse, NY – Syracuse Orthopedic Specialists (SOS) continues to recognize National Foot Health Awareness Month this April. Members of its comprehensive foot and ankle team are using this opportunity to educate the public about the importance of healthy feet and provide tips and recommendations for foot health, including finding proper fitting footwear.
The SOS Foot & Ankle team includes pedorthist Maureen Kaljeskie, who can help patients with orthotics and proper fitting footwear. Pedorthics is the management and treatment of conditions of the foot, ankle, and lower extremities requiring fitting, fabricating, and adjusting of pedorthic devices. Pedorthics uses footwear to help ease and treat these foot-related problems.
"Having proper footwear is incredibly important for everyone, especially those suffering from diseases or injuries related to their feet or ankles," comments Maureen Kaljeskie, C.Ped.  "Not only can well-fitting shoes help manage foot pain, but they can prevent damage to the foot and ankle and prevent pain. And, honestly, being in uncomfortable shoes is simply not pleasant." 
Kaljeskie provides these tips for to remember when shopping from the Pedorthic Footcare Association:
Shoe sizes are not standard and shoe brands and styles. Don't select shoes by the size marked on the shoe – start with a size range and go from there.
Have both feet measured every time you purchase a pair of shoes. Over the course of a lifetime, feet will change in both size and shape.
Select shoes that match the shape of your foot. 
When you shop for shoes, try on various types and styles. Judge shoes by how they fit your feet. Don't select any style that feels too tight, too loose, or irritates parts of your foot. If shoes feel too snug or too loose at the try-on state, your feet may hurt later on.
Shoes should be as wide as your feet, and longer. When shoes contact the ground during walking or running, feet elongate.
Make sure the widest part of your foot (the "ball") fits comfortably into the widest part of the shoe. This match permits shoes to bend where your feet flex, giving you a more functional and more comfortable wearing experience.
Heels should fit comfortably in the shoes. Don't buy shoes too small just to avoid heel slippage. If your foot has excess slippage in the heel of your shoe, try a different shoe.
Inserts or orthotics affect the way a shoe fits. Shoe inserts or foot orthotics will take up shoe space intended for your feet. If you require inserts or orthotics, you'll need a roomier shoe; otherwise, the inserts can't function properly and your shoes won't fit right.
Choose shoes appropriate for the activity and the time that you perform that activity. Feet change shape and size during the day and under different conditions.
Walk in the shoes to make sure it feels comfortable. 
The SOS Foot and Ankle Team has the most comprehensive professionals dedicated to foot and ankle care in Central New York and surrounding areas, including the North Country and Mohawk Valley. The team consists of board-certified orthopedic surgeons Naven Duggal, MD, and Frederick Lemley, MD; podiatrists Christopher Fatti, DPM, and Stephanie Hook, DPM; pedorthist Maureen Kaljeskie, C. Ped.; Rocco Rosano, PA; and many physical and sports therapists.