SOS Foot & Ankle Team Recommends Diabetics Pay Close Attention to Foot Health
SOS Continues to Recognize National Foot Health Awareness Month in April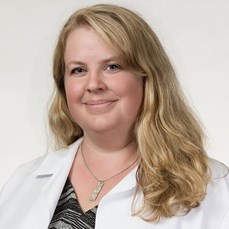 East Syracuse, NY – Syracuse Orthopedic Specialists (SOS) continues to recognize National Foot Health Awareness Month this April. Members of its comprehensive foot and ankle team are using this opportunity to educate the public about the importance of healthy feet and provide tips and recommendations for foot health, including diabetic foot care.
Diabetes is the inability to manufacture or properly use insulin, and it impairs the body's ability to convert sugars, starches, and other foods into energy. The long-term effects of elevated blood sugar (hyperglycemia) can lead to serious damage to the eyes, heart, kidney, nerves, and feet. Diabetes affects the lives of nearly 30 million people in the United States and another 84 million people have prediabetes, according to the CDC. While there is no cure for diabetes, with proper diet, exercise, medical care, and careful management at home, a person with diabetes can avoid the most serious complications and enjoy a full and active life. 
"Diabetes is a disease which affects many parts of the body, including the feet, and to successfully manage it a patient should pay close attention to foot health," comments Stephanie Hook, DPM.  "Many diabetics develop neuropathy, which prevents feeling in their lower extremities.  With some everyday home care, and regular medical visits, diabetics can hope to avoid many complications from neuropathy." 
Dr. Hook provides these tips from the American Podiatric Medical Association:
Check your feet daily for cuts, blisters, bruises, cracked-skin, color changes, and swelling. Use a mirror to inspect the soles of both feet. If you have impaired vision, ask a relative or friend to check your feet for you. Report any foot injuries to your doctor without delay.
Wash cuts and grazes twice a day with soap and water; apply an antiseptic cream, and cover with a sterile Band-Aid. Seek medical attention immediately.
To avoid burns, test the temperature with your elbow before you place your feet into hot water, and do not place your feet close to warm radiators.
Wear socks as much as possible to help prevent blisters. Make sure hosiery is not too tight and wash your socks or stockings daily.
Stop smoking. Nicotine reduces the blood flow to your feet, which may increase the risk of foot ulcers.
See your podiatrist at least twice a year for a comprehensive foot checkup. Early diagnosis and treatment of a foot problem is always best.
The SOS Foot and Ankle Team has the most comprehensive professionals dedicated to foot and ankle care in Central New York and surrounding areas, including the North Country and Mohawk Valley. The team consists of board-certified orthopedic surgeons Naven Duggal, MD, and Frederick Lemley, MD; board-certified podiatrists Christopher Fatti, DPM, and Stephanie Hook, DPM; pedorthist Maureen Kaljeskie, C. Ped.; Rocco Rosano, PA; and many physical and sports therapists.