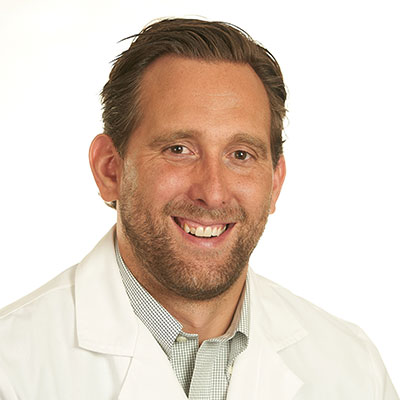 Syracuse Orthopedic Specialists (SOS) is pleased to announce Anthony Michael Orio, MD, will be joining its Joint Replacement Team this month. Dr. Orio is a fellowship-trained orthopedic surgeon who comes to SOS after completing an Adult Reconstruction Fellowship at the NYU Langone Medical Center/Hospital for Joint Diseases and the Insall Scott Kelly (ISK) Institute. Dr. Orio was the administrative chief resident while completing his orthopedic residency at Boston University; and he received his medical degree from the Rutgers Robert Wood Johnson Medical School.
Dr. Orio believes in a patient-centric approach and ensures he and his patients communicate directly to determine a course of treatment together. "I want my patients to know exactly what their condition is, how it impacts their life, what is the best care option for them, and have an understanding of outcomes, so that we come to an informed decision together," comments Dr. Orio. He also brings innovative techniques to joint replacement and will bring a surgeon-controlled 3D mini-optical navigation solution to his operating room.
"SOS is pleased to welcome Dr. Orio and know he will provide quality orthopedic care to the residents of Central New York," commented Dr. Brett Greenky, president of SOS. "He has a stellar academic and training record and his experience as a college football quarterback has given him a unique perspective on orthopedic needs. Dr. Orio is an excellent addition to our Joint Replacement Team."
Dr. Orio is accepting new patients and will see patients a SOS' Dewitt-Widewaters and Oswego Road locations. Patients can call 315-251-3100 or request an appointment online.