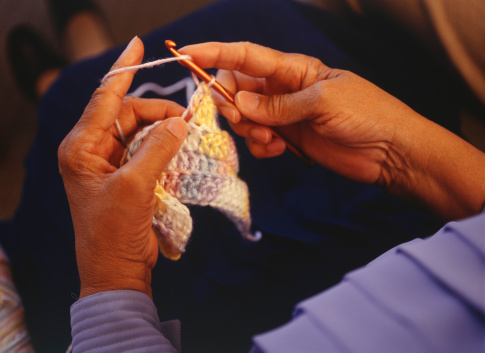 It's been a busy time of year for avid knitters and crochet enthusiasts as they fervently worked to hang stockings by the chimney with care and wrap gifts of homemade mittens and blankets to keep friends and family warm through the winter.  But, what to do about needlework when your hands are swollen with arthritis?  And, can knitting and other needlework cause arthritis?  These are concerns many people have.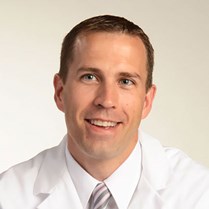 Dr. J. Alan Lemley, with Syracuse Orthopedic Specialists Hand & Wrist Center, allays some of the fears, and indicates that patients with arthritis can still knit or crochet, but should follow a few guidelines and always listen to their hands and rest if they have too much pain. 

"Knitting and other forms of needlework can be viewed as exercise for the hands," says Dr. J. Alan Lemley.  "People with arthritis can exercise to keep their condition from worsening.  In the case of needlework, moving the finger joints forces fluids to move in and out of surrounding cartilage, which keeps the joints well-hydrated, and may minimize arthritis flare-ups."
The experts at SOS Hand & Wrist Center offer some tips for practicing needlework if you suffer from arthritis:
Warm up. Soak your hands in warm water and lightly stretch them before starting your project to reduce stiffness. 
Vary Projects. Try alternating between needlework projects to avoid excessive, repetitive strain on the hands.
Use the Best Tools. Ergonomic crochet hooks are designed for people who experience hand pain. Bamboo knitting needles are helpful because of their weight and because they create less friction between needle and yarn.
Loosen Up. Use a relaxed grip for needlework, because more forceful grips can aggravate your joints and hands.  Choose materials that allow for some looseness, such as broad-weave cloth for cross-stitching and thicker wool yarns for knitting or crocheting.
Pick projects carefully. Very large projects such as oversized sweaters and afghans can get heavy and might be hard to manage.  Also, give yourself plenty of time to complete a project for a birthday or holiday so that you don't strain your hands while rushing to finish.
Rest. Arthritis can flare in response to certain triggers, and one of those is overuse. So, take frequent breaks during a project and even set aside days of rest to let your joints heal.
If needlework other activities lead to pain or aggravate existing arthritis in the hand or wrist, the physicians and staff at the SOS Hand & Wrist Center are available to help. Commonly, thumb arthritis to be easily improved with a Cortisone injection or a small splint that are available and frequently utilized in our hand clinics. Learn more about the experts.