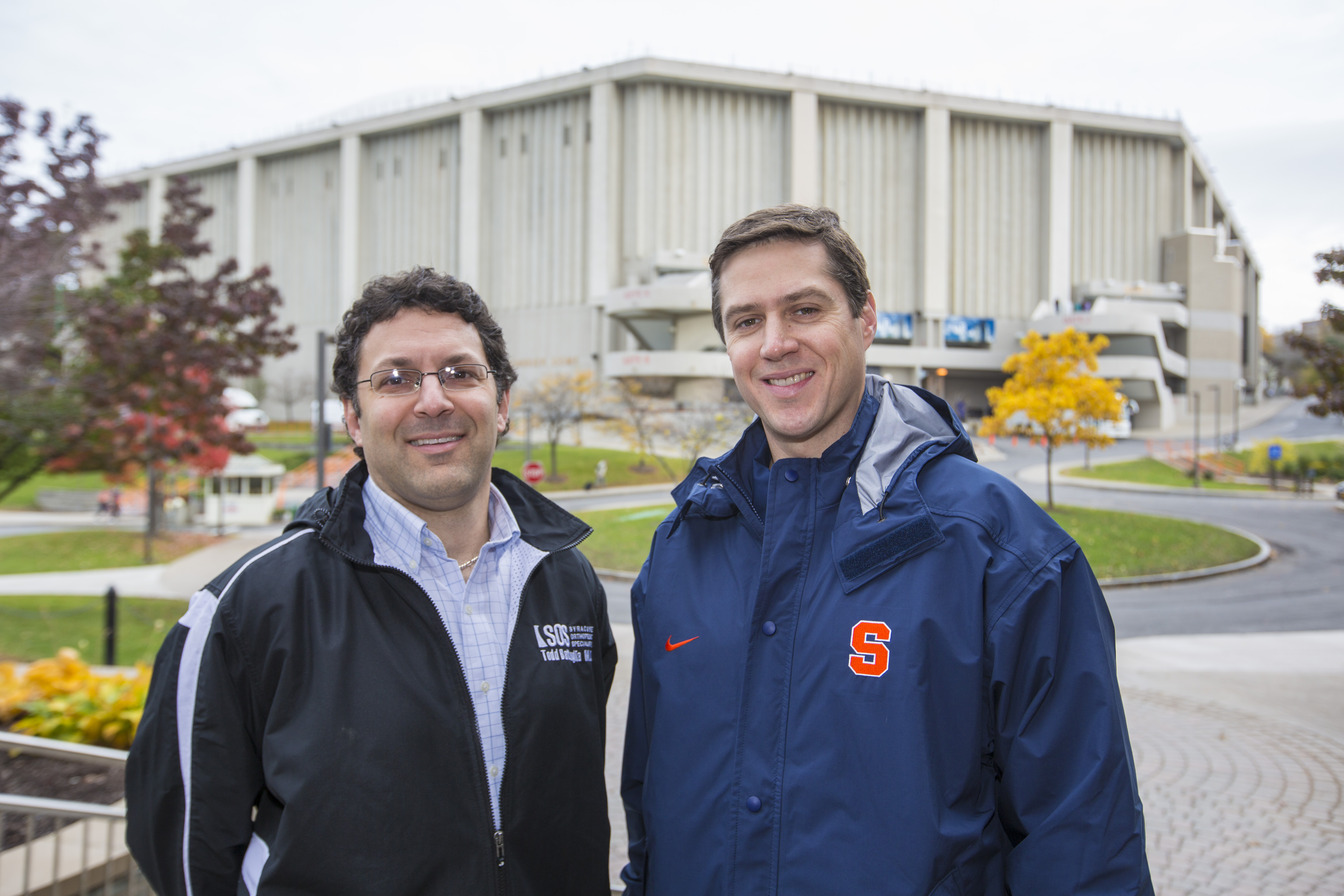 Recently we spoke with Dr. Todd Battaglia and Dr. Ryan Smart about their roles as Syracuse University Football Team Orthopedists.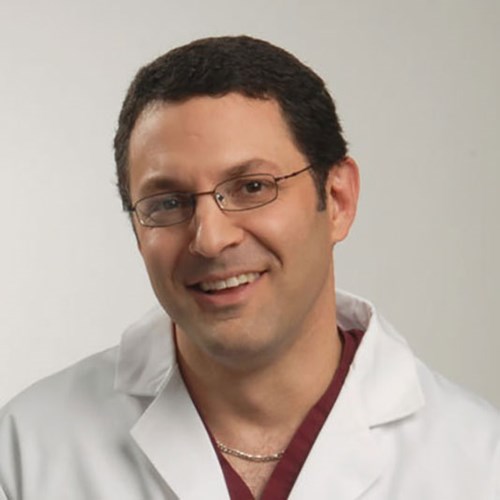 DR. TODD BATTAGLIA
Q: What made you first want to get involved with collegiate athletic teams?
I spent much of my youth participating in sports, and played two sports in college (lacrosse and rugby). When I decided to go into orthopedics, I knew that I wanted to work with young, healthy patients whose goals involved returning to high-level activity. This led me to specialize in sports medicine, and for a sports medicine physician, the pinnacle is to work with upper echelon collegiate and professional athletes. But beyond wanting to work with collegiate athletes in general, it has always been my career goal to work with the Syracuse University athletes. I grew up in central New York, and have "bled Orange" since I was a child. Some of my greatest memories occurred in the Carrier Dome. It is a thrill and an honor to now be part of the SU team.
Q: What challenges arise when you deal with collegiate level football players?
Most challenges are similar to those found when working with younger athletes, only somewhat more intensified. Obviously, the stakes are higher when dealing with a Division I athlete. Players are bigger and faster, injuries can be more severe, and removing a player from sport can have larger repercussions - emotionally, physically, and even financially, if the player is aiming for a professional career. Dealing with different pressures from the player, the parents, and the coaches, all of whom may have somewhat different viewpoints, can be difficult. Ultimately, the biggest challenge always comes down to doing what is best for the player - choosing the correct treatment, not keeping a player out longer than necessary, but not returning him to play before it is safe.
Q: What is a typical game day like?
Game day is typically about a seven hour workday. We arrive about two hours before kick-off. During those two hours, trainers are taping and bracing the players, I am evaluating any last-minute injuries or making any game time decisions about participation. I may be starting IVs on any players needing extra hydration, or even injecting any sore joints. We also will usually meet the medical staff from the opposing team to discuss protocols for X-rays, emergency procedures, etc. Once the game begins, we are managing any orthopedic issues that arise, including determination of who can and cannot return to play. All injuries are then re-assessed after the game, and injury reports are completed as well.
Q: What made you first want to get involved with collegiate athletic teams?
Having played a college sport myself (Ice Hockey at Cornell University) I always wanted to get back to taking care of college athletes. The injuries I sustained and the surgeries I've had help me related to injured college athletes and better understand their mindset.

Q: What made you first want to get involved with collegiate athletic teams?
The most common injuries are fairly minor muscle strains (i.e. hamstring injuries), joint sprains, and contusions. Concussions are diagnosed much more frequently than in the past. Fortunately, more severe injuries such as ligament tears (i.e. ACL tear) and fractures are relatively rare.

Q: What advice would you give up-and-coming athletes?
From an orthopaedic standpoint, athletes should get as fast and strong as they possibly can. Not only will it help with their individual sport but it will also help prevent injuries. This kind of training is best done with a certified athletic trainer who specializes in sports training.