Syracuse Orthopedic Specialists (SOS) recently challenged a local business partner, Practice Resources, LLC (PRL) to a competition to collect food for donation to the Food Bank of Central New York. The companies have each collected food from their employees through Friday, November 20. On Monday, November 23, representatives from each company delivered their collections for the final "weigh-off." The company who donated the greatest amount based on weight of donation will be named the winner.
On Monday, PRL weighed in with 412lbs and SOS with 1,176lbs. In total, the donations will serve 1,320 families in Central New York.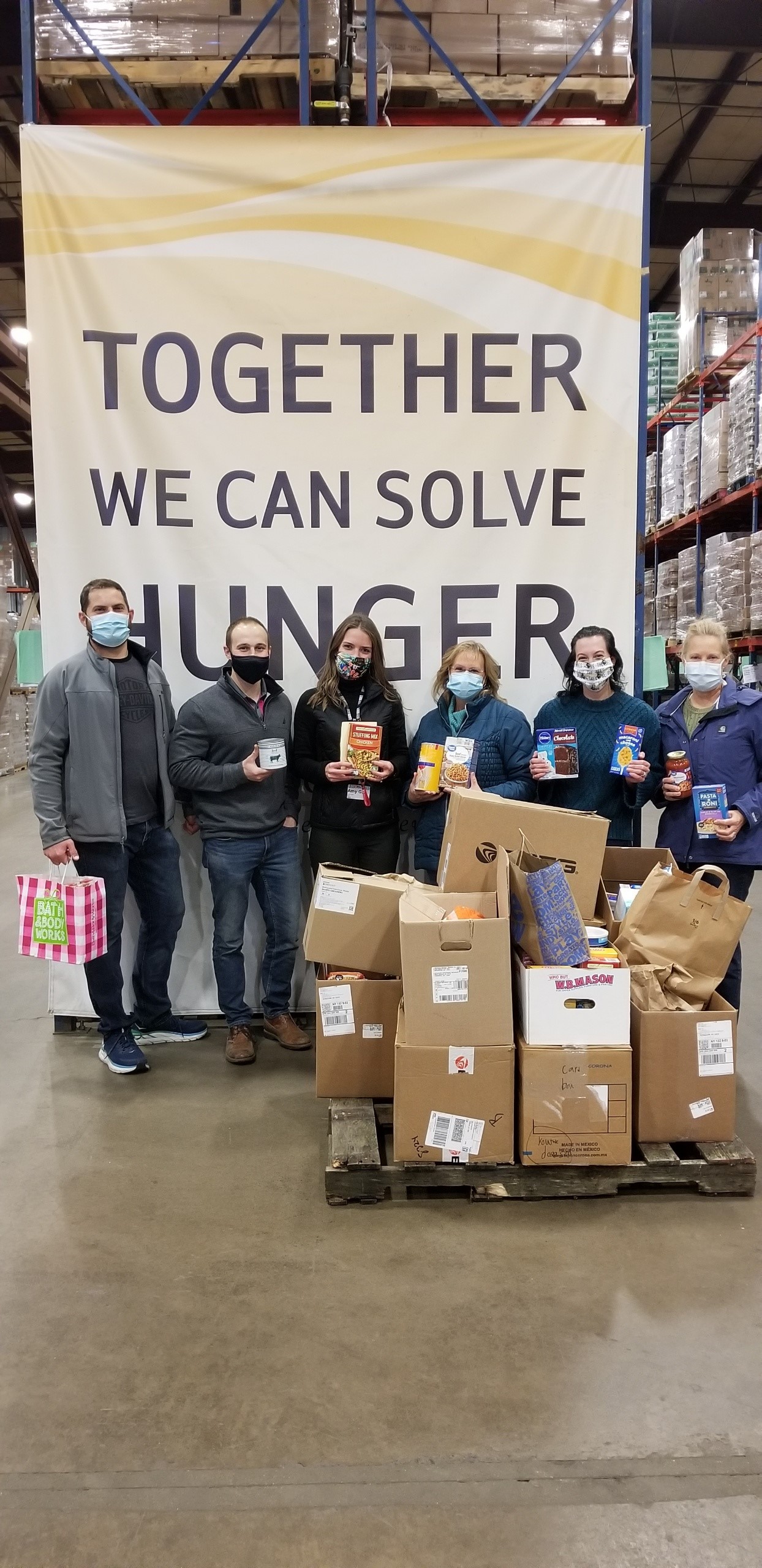 "PRL is a great local business partner to SOS and we thought a friendly competition could strengthen our relationship while at the same time help area residents in need," commented Dr. Brett Greenky, president of SOS.
As an integral part of the Central New York community, SOS is committed to supporting local non-profits and the residents they serve.  SOS has partnered with the Food Bank of the CNY many times in the past, including sponsoring their annual Savor Syracuse Event, to ensure they can meet the emergency food needs of the individuals and organizations in the nine counties they serve and support their mission to eliminate hunger.