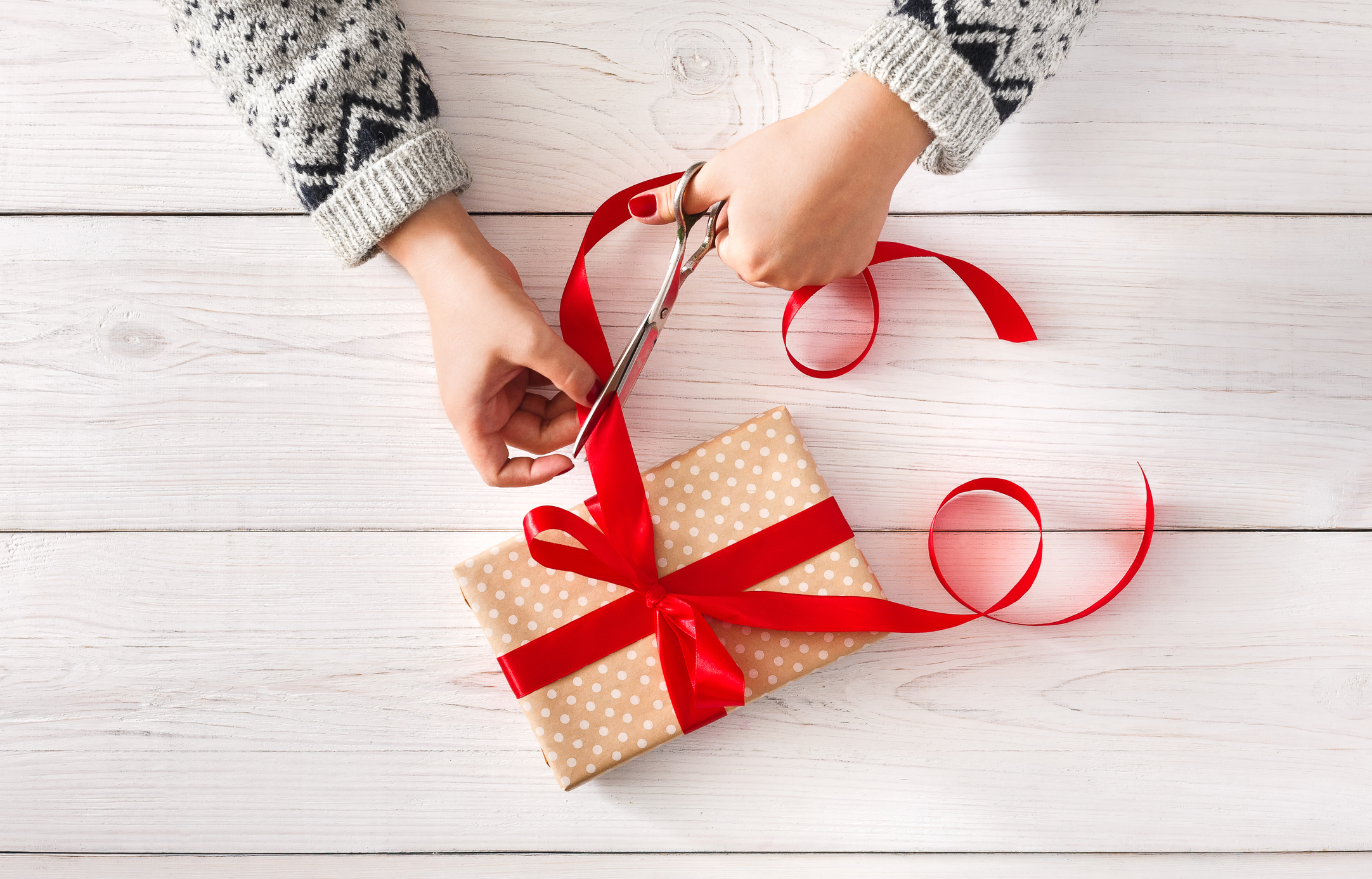 Ah, tis the season for gift giving and sending holiday greetings.  For some, the hassles of gift giving are in the shopping  - the parking, the lines, just missing the last perfect gift!  Others, however, face hassles and pain when the gifts are home and ready to wrap. Gift wrapping seems like a fun, harmless activity after the bustle of shopping. What could be more fun that wrapping a surprise in colorful paper and ribbons?  Likewise, who doesn't enjoy writing notes to faraway friends to update them on the year's activities? For people already suffering from arthritis or carpal tunnel syndrome, these joys can quickly turn to pain and swelling. 
The team at Syracuse Orthopedic Specialists has a few tips to ensure that wrapping gifts and writing warm greetings doesn't turn into a whopping pain:
Don't wrap all your gifts in one sitting. Wrap a few at a time to avoid repetitive injuries or risk cramping and inflammation.
Use scissors that are sized for your hand. Don't pick up the kids safety scissors because they are they only ones around.  Also, if you currently suffer from arthritis, invest in a pair of scissors that are spring loaded and do more of the work for you.
When wrapping gifts, sit correctly in a chair and place the gift on the table. Laying them out on the floor and bending over can create back pain, too.
Only write a few cards at a time to avoid wrist cramping.
Type up a form letter to send to friends and sign personally to avoid aggravating arthritis or developing cramps.
SOS hopes you enjoy the little joys of the holidays, but if injuries occur, SOS PLUS After Hours Care is available.  SOS PLUS is a walk-in orthopedic medical clinic that treats patients of all ages with acute orthopedic conditions requiring immediate attention.  SOS Plus has two locations to best serve patients, at 5719 Widewaters Parkway in Dewitt and 5000 West Seneca Turnpike in Onondaga Hill.  Hours for both locations are weekdays 5 pm – 8:30 pm, and weekends 10 am – 2 pm.