Recently we spoke with Dr. Todd Battaglia about his role as Syracuse University Football Team Orthopedist.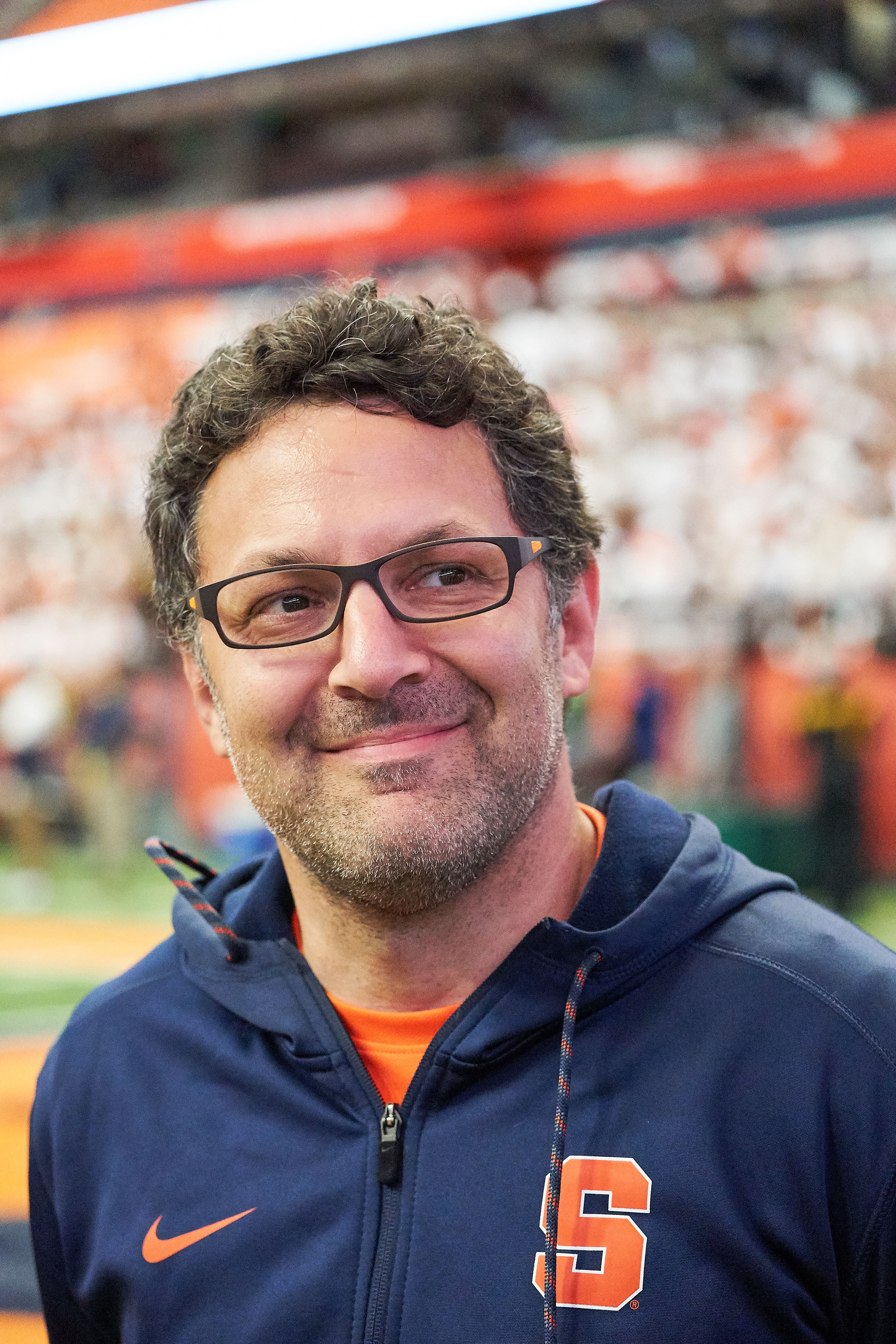 Q: What made you first want to get involved with collegiate athletic teams?
A: I spent much of my youth participating in sports, and played three sports in high school and two in college (lacrosse and rugby). When I decided to go into orthopedics, I knew that I wanted to work with young, healthy patients whose goals involved returning to high-level activity. This led me to specialize in sports medicine, and for most sports medicine physicians, the ultimate reward is to work with upper echelon collegiate and professional athletes. But beyond wanting to work with collegiate athletes in general, it has always been a personal desire to work with the Syracuse University athletes. I grew up in central New York, and have followed Syracuse sports since I was very young. Some of my greatest childhood memories occurred in the Carrier Dome, and it is a thrill to be on sideline now as part of the SU team.

Q: What challenges arise when you deal with collegiate level football players?
A: Most challenges are similar to those found when working with younger athletes, only somewhat more intensified. Obviously, the stakes are sometimes higher when dealing with a Division I athlete – players are bigger and faster, injuries can be more severe, and removing a player from sport can have larger repercussions - emotionally, physically, and even financially, if the player is aiming for a professional career. There also may be somewhat larger outside pressures to manage as well - pressures from the player, the parents, and the coaches. These parties may have somewhat different viewpoints about best treatment. But ultimately, the goal always comes down to doing what is best for the player - choosing the correct treatment, not keeping a player out longer than necessary, but not returning him to play before it is safe.

Q: What is a typical game day like?
A: Game day is typically about a seven hour workday. The team and I arrive about two hours before kick-off. During those two hours, trainers are taping and bracing the players, I am evaluating any last-minute injuries or making any game-time decisions about participation. I am often administering injections for players with particularly painful injuries who may need more relief than medicine can provide. We also will meet with the medical staff from the opposing team to discuss protocols for X-rays, emergency procedures, etc. Once the game begins, we are managing any orthopedic issues that arise, including determination of who can and cannot return to play. All injuries are then re-assessed after the game, and injury reports are completed as well.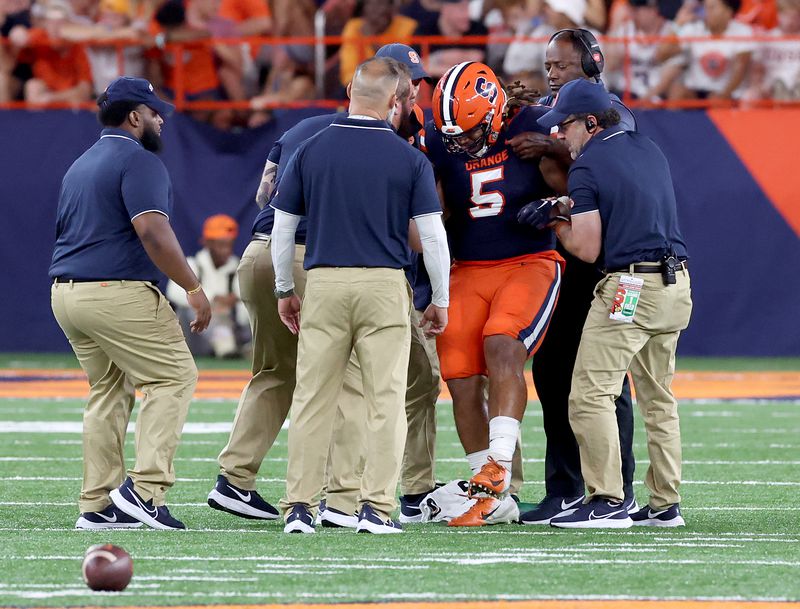 Source: Syracuse.com: Chris Elmore gets medical attention in the first half. The Syracuse Orange takes on Louisville at the JMA Wireless Dome in Syracuse N.Y. Sept 3, 2022. Dennis Nett

Q: How often do you work with the SU Football team?
A: During the season, it truly is a second job. I am typically visiting the training room nearly every day, including spending the majority of the weekend covering games and post-game injury clinic. Spring training schedule is similar. Things slow down a bit during the off-season, school vacations, etc. But even during these times, there are players recovering form surgery, getting injured during work-outs (or during non-football activities!), and so I am usually visiting the football facilities at least a few times a week.
Q: What's it like being on the field with the team during the games?
A: From a fan's perspective, it's fantastic. You not only have the best view of the game, but you also get to be privy to play calling, and personnel adjustments and other game-time decisions. There is always also an element of nervousness, not only for the team's success but also hoping that none of the athletes are injured.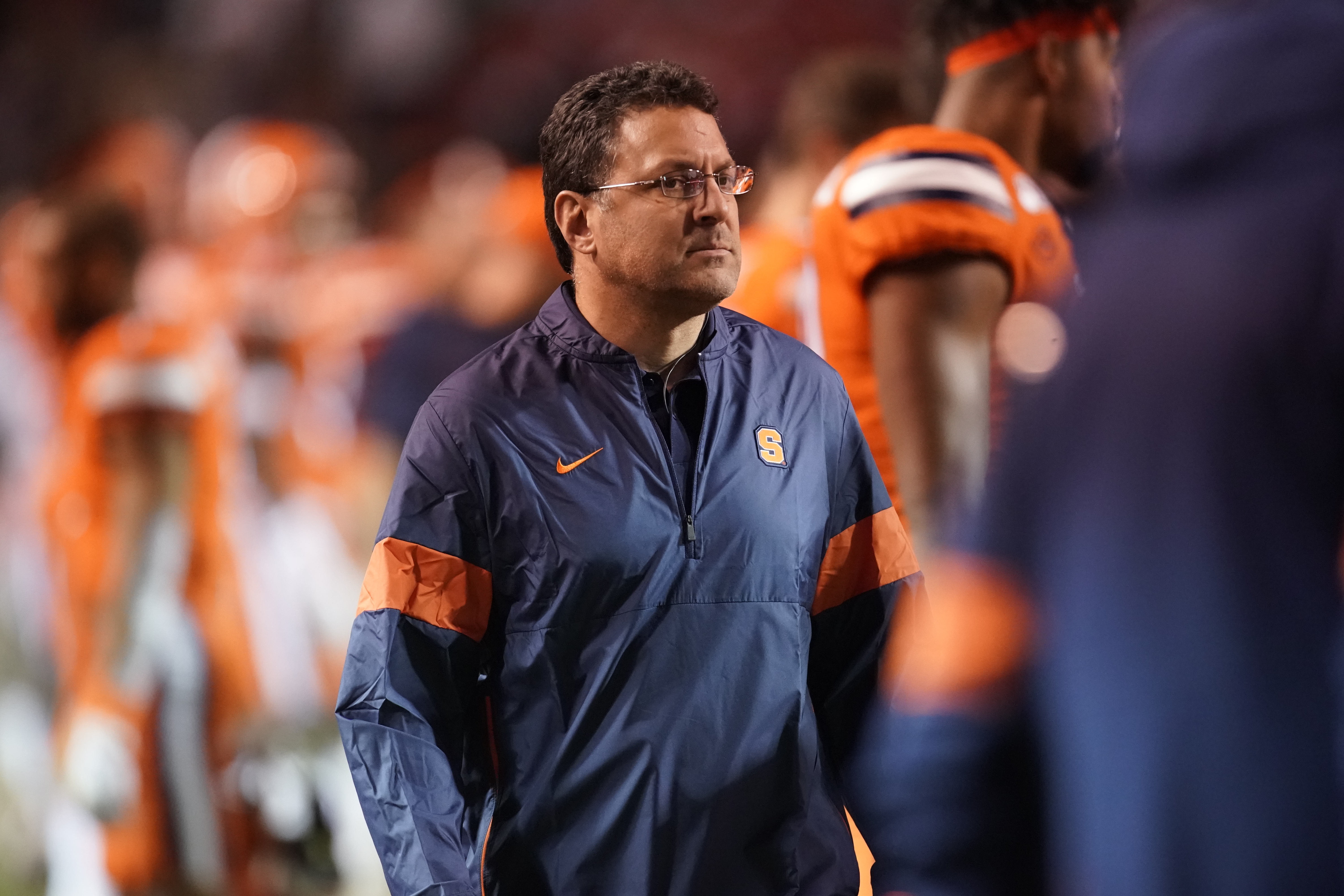 Q: Do you travel with the team to away games?
A: Yes, I travel to all away games. We typically fly out on Friday afternoon, and return immediately after Saturday's game. Depending on the game time, that can sometimes mean a home arrival in the wee hours Sunday morning

Q: You've been the team orthopedist for Syracuse University Football 9 years. Can you share a memorable experience?
A: There are two kinds of experiences that really stick with you. The first (happy) group of memories involve the big wins and most exciting games...the Dome win over Clemson in 2017, the Camping World Bowl, last year's win over Virginia Tech. On the flip side, you don't forget the big injuries. No player specifics to be provided, but we have had full knee dislocations, tibia fractures, Achilles ruptures, etc...all to deal with on the field in the heat of the game. These are the memories you wish you could forget!