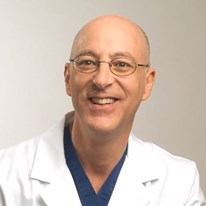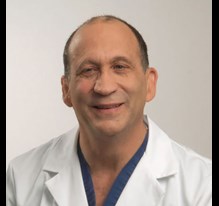 BY: DR. BRETT GREENKY & DR. SETH GREENKY
Joint replacement surgery is increasingly common in the United States. Converging social and medical realities are making the incidence of degenerative joint disease of the weight bearing joints (hip and Knee) increasingly prevalent. Its is estimated that more than 1 Million Knee replacement and nearly 600,000 Hip replacements will be done yearly by 2020.
As the need to deliver high quality surgery increasingly stresses the medical delivery system, our health care system is adapting to the increased need. Specialized centers that provide a high volume of these surgeries have emerged within our local hospitals (St. Joseph's, Crouse, And Upstate) and most recently in Central New York's Out Patient Surgery Centers.
Registry data is collected all around the world to assist orthopedists in selecting the most successful implants and delivery methods.  Although some of the data is still leading to emerging conclusions, some findings are presently irrefutable. One definite trend over the last 20 years is that: the higher volume hospitals and the higher volume surgeons have superior results!  Did you know that 5 of the top 15 volume surgeons in all of NY State are members of SOS (source:  TREO all payer database)?
Syracuse is also home to one of only 14 "Operation Walk" sites in all of North America. Operation Walk Syracuse is a 501C-3 Charitable Organization that provides FREE joint replacements to indigent patients both here in Central New York and Abroad.  Each of the 14 national teams is comprised of the country's elite joint replacement surgeons and a multidisciplinary team able to provide not only the surgery and anesthesia, but also medical clearance and supervision, nursing, physical therapy and support services for the initial recovery.  Our team has 50 participants and is in the final planning stage for our 4th mission- this one to Antigua, Guatemala in August of this year.  Surgeons from ALL three of Syracuse's great hospital have participated in these missions. Please cheer on our community's contributors.
Well how about the gender differences. 
Women more commonly need Total Knee Replacement compared to men. The need for Hip Replacement is about even between the sexes.  Age matched men versus women: Men put on slightly more miles per year on their joints. Men average a million steps per year at age 65 while women average about 800,000 steps during the same time frame.  The number of steps per year goes down about 3% annually in both genders. Men weigh more, so the wear placed on the joints is certainly higher than women.  Men tolerate metal on metal hip surfaces better than women who seem to have a special sensitivity to these implants. Women have a higher incidence of inflammatory arthritis like Rheumatism (actually nearly 9:1).
Knee implants were originally sized using 100 femurs-all of which were Male. Ten years ago, we re-sized using 100 all female femurs! As a result, most implant manufacturers now offer male (wide) and female (narrow) versions.
If you have severe knee or hip arthritis that is handicapping your life, producing incapacitating pain, and non-operative treatment no longer is effective, joint replacement surgery may be an option to consider.  Talk with your primary care physician or your orthopedic surgeon.