MONDAY, FEBRUARY 18TH, 2019
East Syracuse, NY – Syracuse Orthopedic Specialists (SOS) is pleased to announce that its new Specialists' One-Day Surgery Center (SODS) will be opening in April. The 47,000 square foot, state-of-the-art surgery center will be located on East Taft Road in Syracuse. SOS will be moving current orthopedic operations from the SODS center on Intrepid Lane to this new location.
This new center will feature eight operating rooms, 16 pre-op beds, 27 recovery beds and eight extended stay rooms. SOS surgeons specializing in all areas of orthopedics including Foot & Ankle, Hand & Wrist, Joint Replacement, Spine, and Sports Medicine will provide the care. The center will offer expanded space and services to allow for outpatient joint replacement procedures.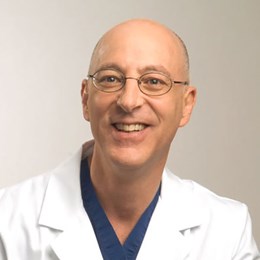 "We are excited to move to this new surgery center that will be focused on the patient experience," commented Dr. Brett Greenky. "The space allows us to offer joint replacement patients the most current technology in a comfortable setting." The joint replacement team began offering one-day procedures within the past year and it is becoming a preferred option for some patients. "There is evidence that outcomes of joint replacement in outpatient surgical centers and the level of satisfaction for outpatients is equal to and often greater than inpatient joint replacement," said Dr. Greenky.
The six members of the SOS Joint Replacement Team, all of whom will perform procedures at the new SODS, have a combined 17 decades of proven, quality patient care and have consistently been on the cutting edge of procedures and services. Team members include: Stephen Bogosian, MD, Michael Clarke, MD, Brett Greenky, MD, Seth Greenky, MD, Tim Izant, MD, and Kevin Kopko, MD. These fellowship-trained surgeons are nationally recognized and rate exceptionally high in patient satisfaction scores.
The members of SOS' Joint Replacement Team will continue to perform joint replacement surgeries at Crouse Health, St. Joseph's Health and Upstate University Hospital Community Campus. "For some patients it is most optimal to have surgery in a hospital setting," commented Dr. Kevin Kopko. "We put patient safety, comfort and satisfaction first and will make the right choice with each patient about where they should have their surgery."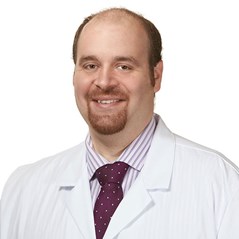 According to a report released by BlueCross Blue Shield on January 23, 2019, "outpatient complication rates have substantially improved by 23 percent for knee procedures and 36 percent for hip procedures from 2013 to 2017 and are lower than complication rates in the inpatient setting." 'This data verifies that the opening of the expanded SODS comes at an appropriate time," said Dr. Kopko.
Soon after the opening of the new SODS at East Taft Road, SOS will move staff and operations from the current office in North Medical Center into the same building, as SODS. The location has ample room for medical offices and suites and provides more amenities than the North Medical office. Three miles away from the current office, it remains convenient for patients.